TWIST
CH. Affinity Dance Smartly CDX WCI JH
(June 6, 2000 - December 9, 2012)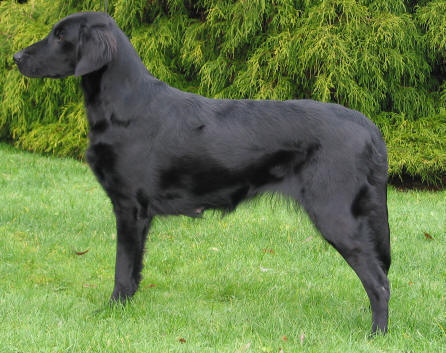 Like her mother, Charm, before her, Twist was the only girl in a litter with 5 boys. She shares other similarities with her mother, but in most ways, she is very much her own unique personality.
As a baby, Twist loved to chase birds. From the smallest sparrow to the largest Canada Goose....none would consider stopping in our backyard. Not that Twist meant any harm, but having once caught a young fledgling, she was convinced that all her feathered friends want to be picked up and retrieved into the house. Now as an adult, Twist is a natural hunting dog with a lot of innate bird sense. She puts up birds regularly when out for a walk and is thoroughly disgusted with me for not carrying a shotgun.
Twist's willingness to work with me allowed her to complete her obedience and hunting titles easily. We are now working on her utility title and hope to complete it soon as well as more advanced hunting titles. Structurally, Twist is a very sound dog. Her balance and easy movement, present an elegant picture of Flatcoat grace. This has allowed her to accumulate points towards her show championship, while still a junior puppy, over much older dogs. Watching Twist trot across the yard is poetry in motion.
Twist can be a bundle of energy. Although not hyperactive, she does not tire easily when working or playing. She also makes it very clear when she is bored and needs new challenges. But for all that energy, at the end of the day, her favourite place is wherever she can lay and rest with her head on your lap or warming your feet.
Twist's Photo Gallery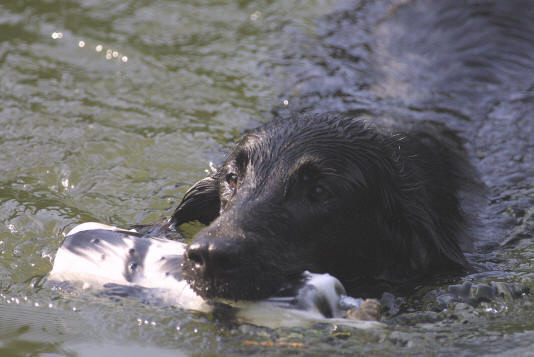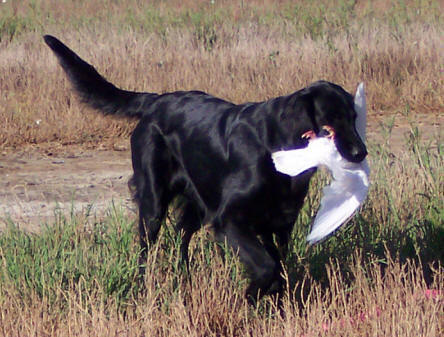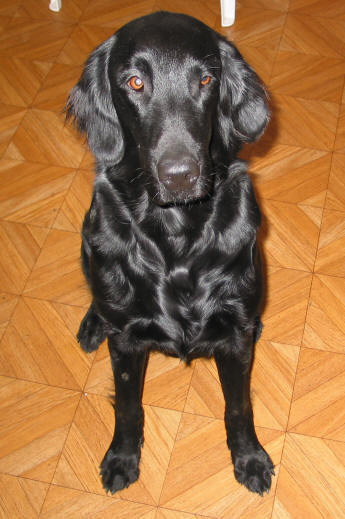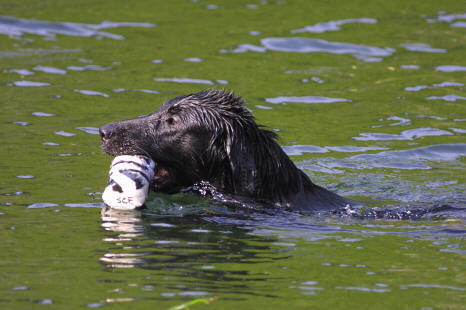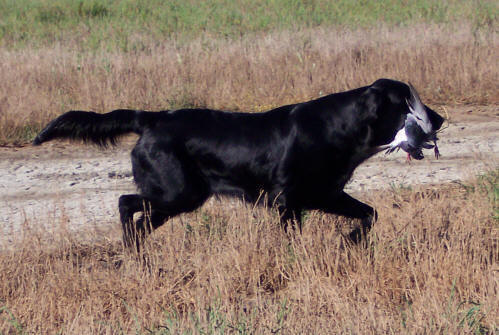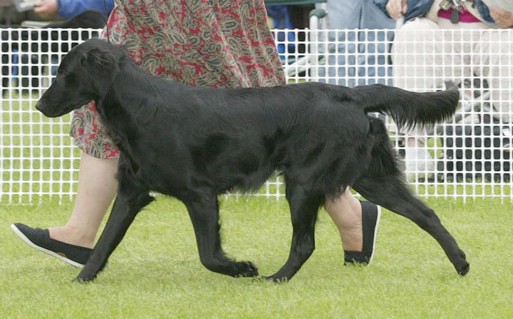 Twist's Pedigree Return to Previous Page