SIERRA
Can/Am CH. Autograph BH Rave On Affinity CDX WCI JH, Am CD WCX
(March 28, 1991 - August 28, 2002)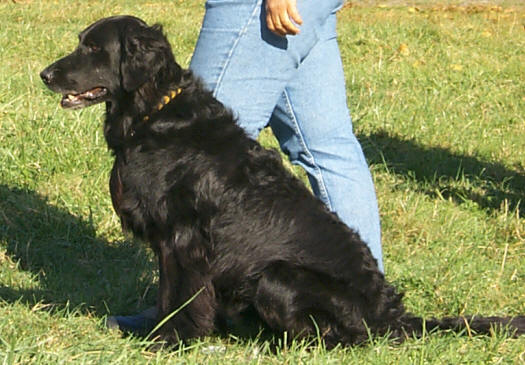 Sierra was a gift beyond measure.
I had been waiting for Sierra for over a year when she finally came home with me at 7 weeks of age. At the time, I had no idea just how completely this one little puppy would change my life. She was my first Flatcoat and the reason I am irrevocably bonded to this wonderful breed. She was my introduction to competitive "doggy" activities and my constant companion for over 11 years.
Sierra was willing to try anything I asked of her. As soon as *I* was trained, she quickly finished both her championships. In the US she did so with 4 majors and in Canada she did it with a BOB over multi-group placing and BIS Specials. She finished her Open title with respectable scores, but despite being a very obedient dog, the obedience ring was definitely not Sierra's favourite activity. It was in the field where she showed me what Flatcoats were intended to be. There she was in her element, and other than line manners, there was nothing for me to teach her. The raw talent was breathtaking. My one regret is that she was my first field dog as, in more experienced hands, she would have gone much further.
But for all of her considerable competitive achievements, the real blessing has been to share the joy of Sierra's life. Sierra taught me to never leave food within reach of her nose......there was never a crumb too small or sufficiently tasteless to escape her notice. She has been known to casually sneak off with an apple stolen from inside an unsuspecting visitor's purse. And Sierra knew exactly what "going for a swim" meant. That was a promise I always had to keep otherwise she would find the closest puddle -- usually muddy -- in which to roll.
Together, Sierra and I traveled the country, laughed and cried, and shared special moments. Although she no longer sleeps at my feet, I am never without her.
Sierra's Photo Gallery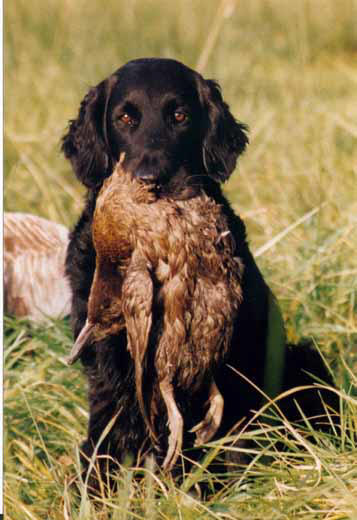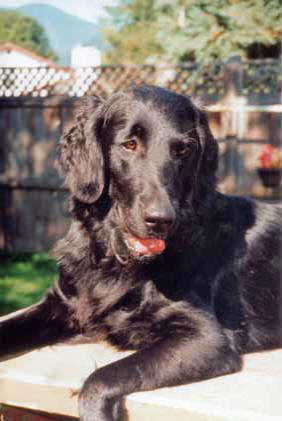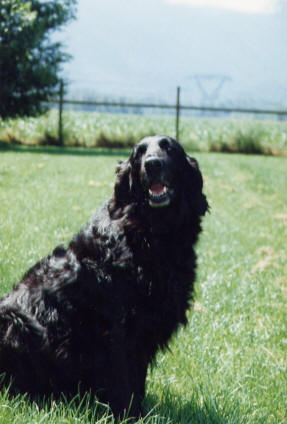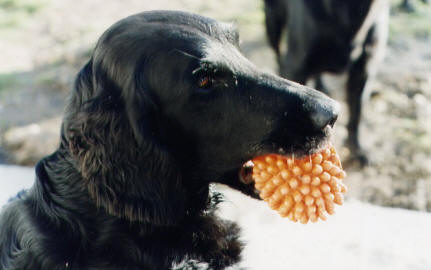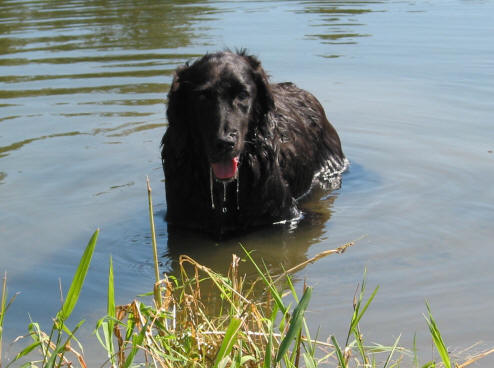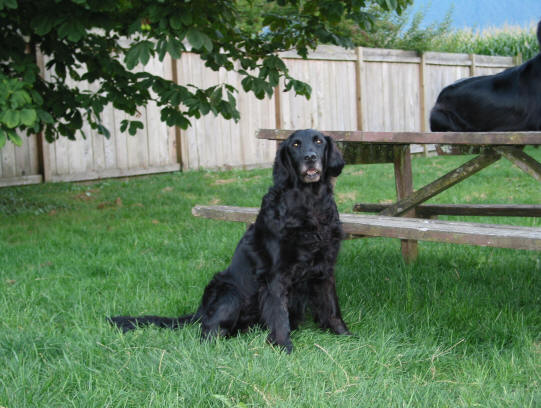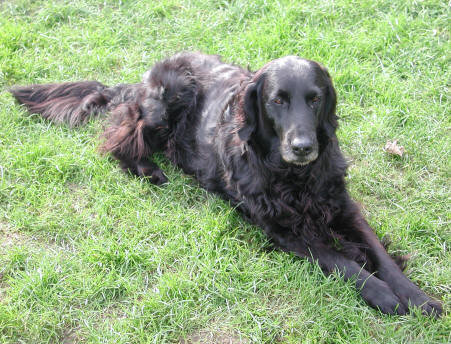 Sierra's Pedigree Return to Previous Page