Canadian Master National 2011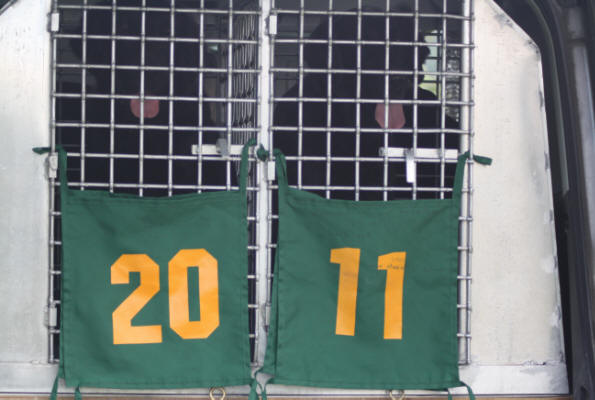 Every once in a while something magical happens. Maybe it's coincidence.....but maybe the fates were smiling. For the Master National, the pinnacle of the Hunt Test world, youngster Fangio drew number 20 while his beautiful mother Lola drew number 11.
Lola has qualified for the Master National for the last 3 years.....and each time she couldn't participate.....the first because of her litter, and then for the next two due to work obligations for her people Michael and Amanda Rigby. Now 6-1/2 yrs old, and with the Master National being held too far to travel for the next couple of years, 2011 was likely going to be her only chance to participate.
Fangio, on the other hand, is still only 2yrs old. Although incredibly talented and bidable, conquering the Master National is all about practice and experience....which is inevitably limited in a dog who has gone from a Junior Hunter to Master Hunter in one year. It was already an enormous accomplishment just to qualify to run.
But it WAS magical !!! Through 7 challenging hunt test scenarios, held over 5 gruelling days, both Lola and Fangio were amazing. They more than held their own in the company of more mature and professionally trained dogs. They showed heart and courage and talent.....and both were rewarded by earning the title of
*National Master Hunter*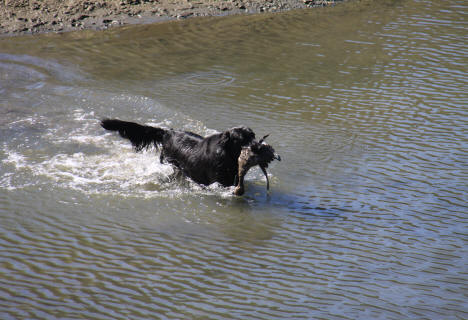 NMH GMH CH Affinity Highland Fling CD WCX MH, Am WCX
"Lola"
&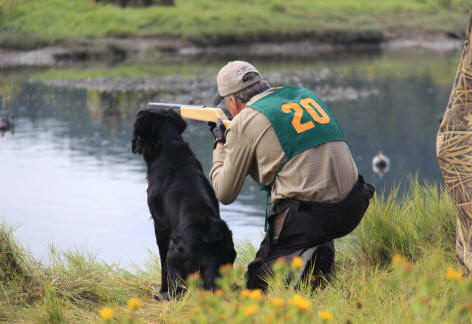 NMH Affinity Spirit of the Dance WCX MH
"Fangio"

And maybe it was the Lord of the Dance who smiled the most