Born March 27, 2016
Presenting the Affinity "Magic" Litter
4 males, 5 females - All black
Sire

Can/Am CH Stormwatch Edge of the Cloud

Dam

Affinity Waterdance Delight
We are very excited about this litter as it combines two top winning English Flatcoats. Corry is a son of the 2011 Crufts BIS winner Vbos the Kentuckian, while Kali is a daughter of 2002 Crufts Gundog Group Winner Gayplume Dream-Maker. The working side has not been ignorned either, with multiple Master Hunters on both sides of the extended pedigree.

Week 1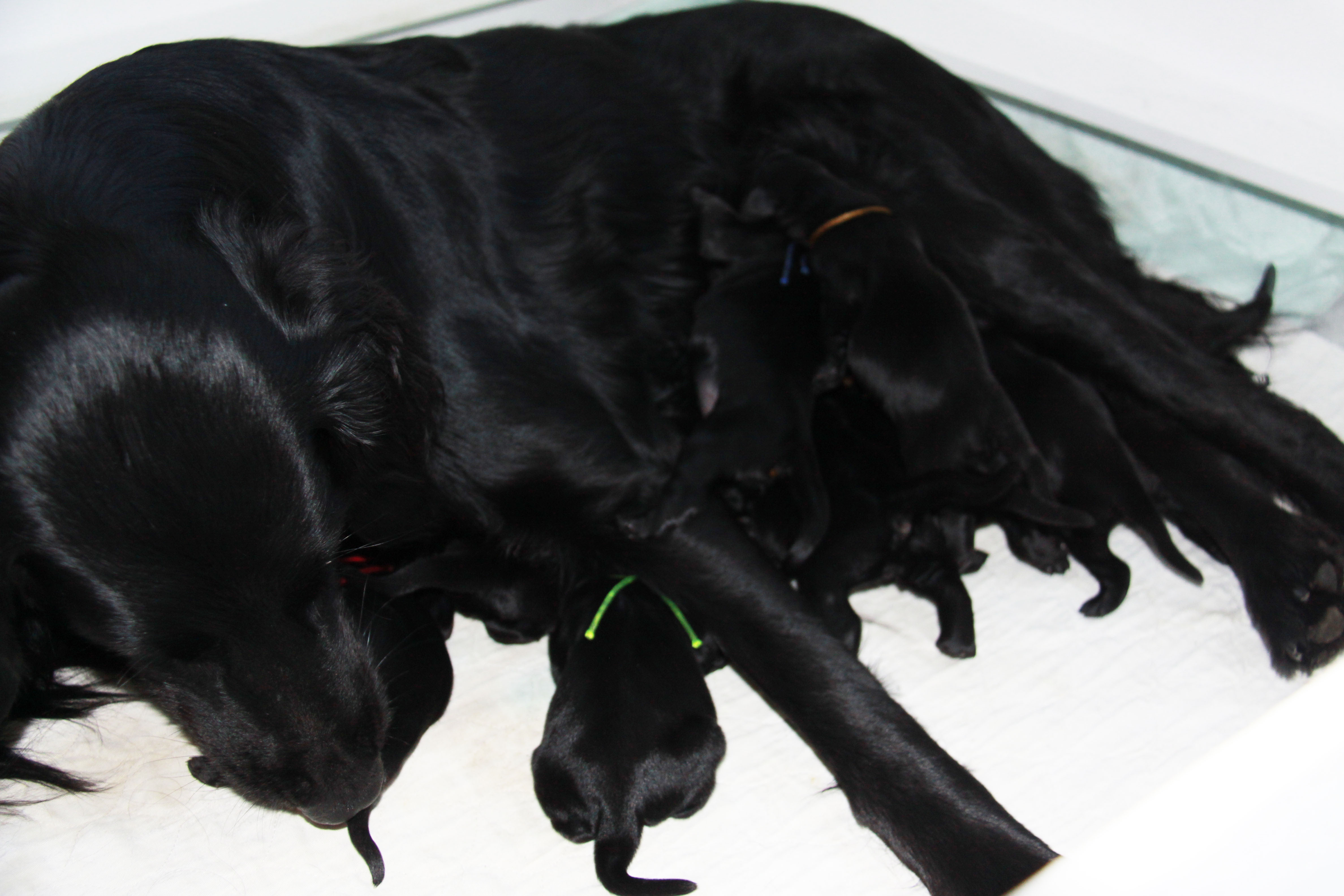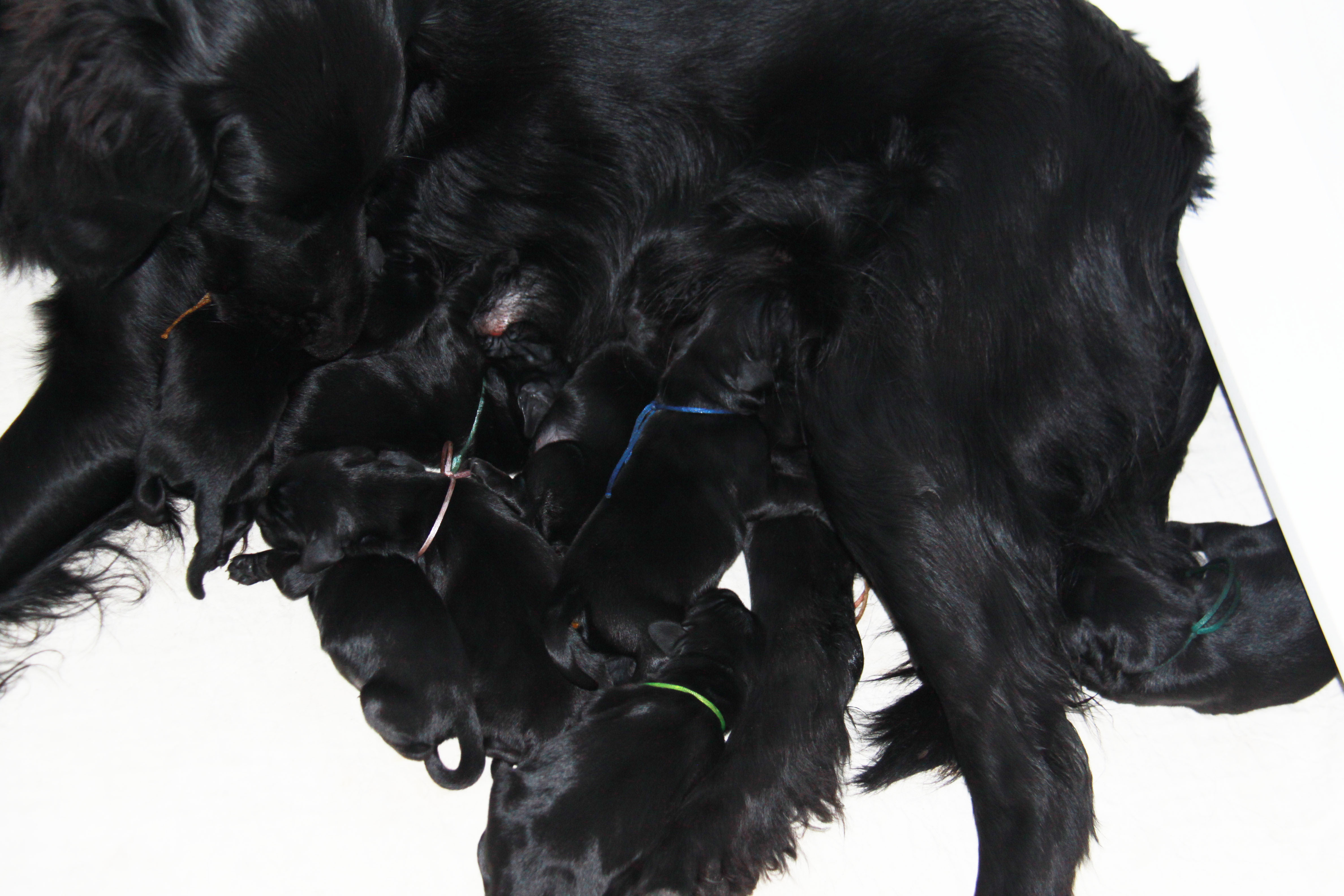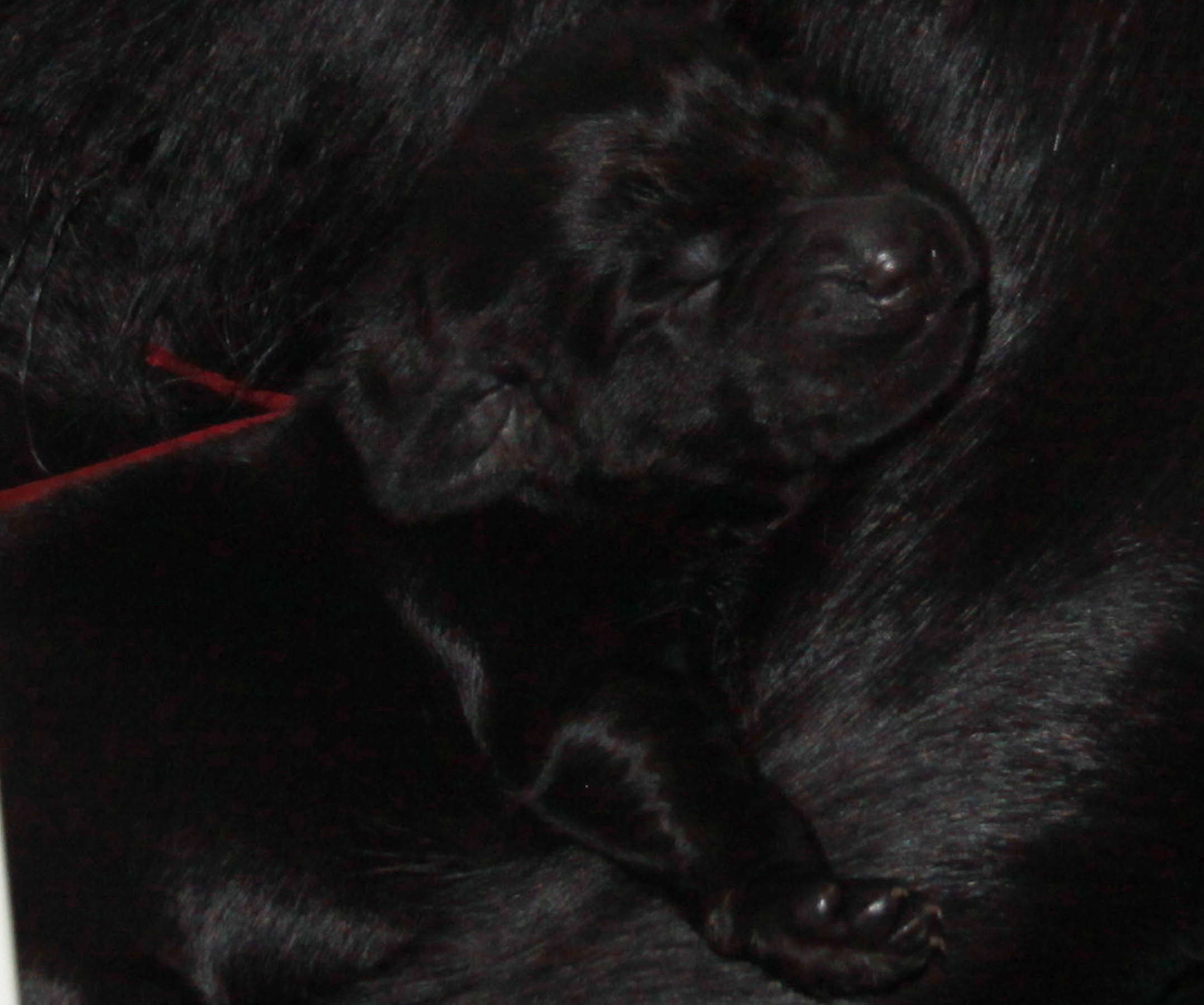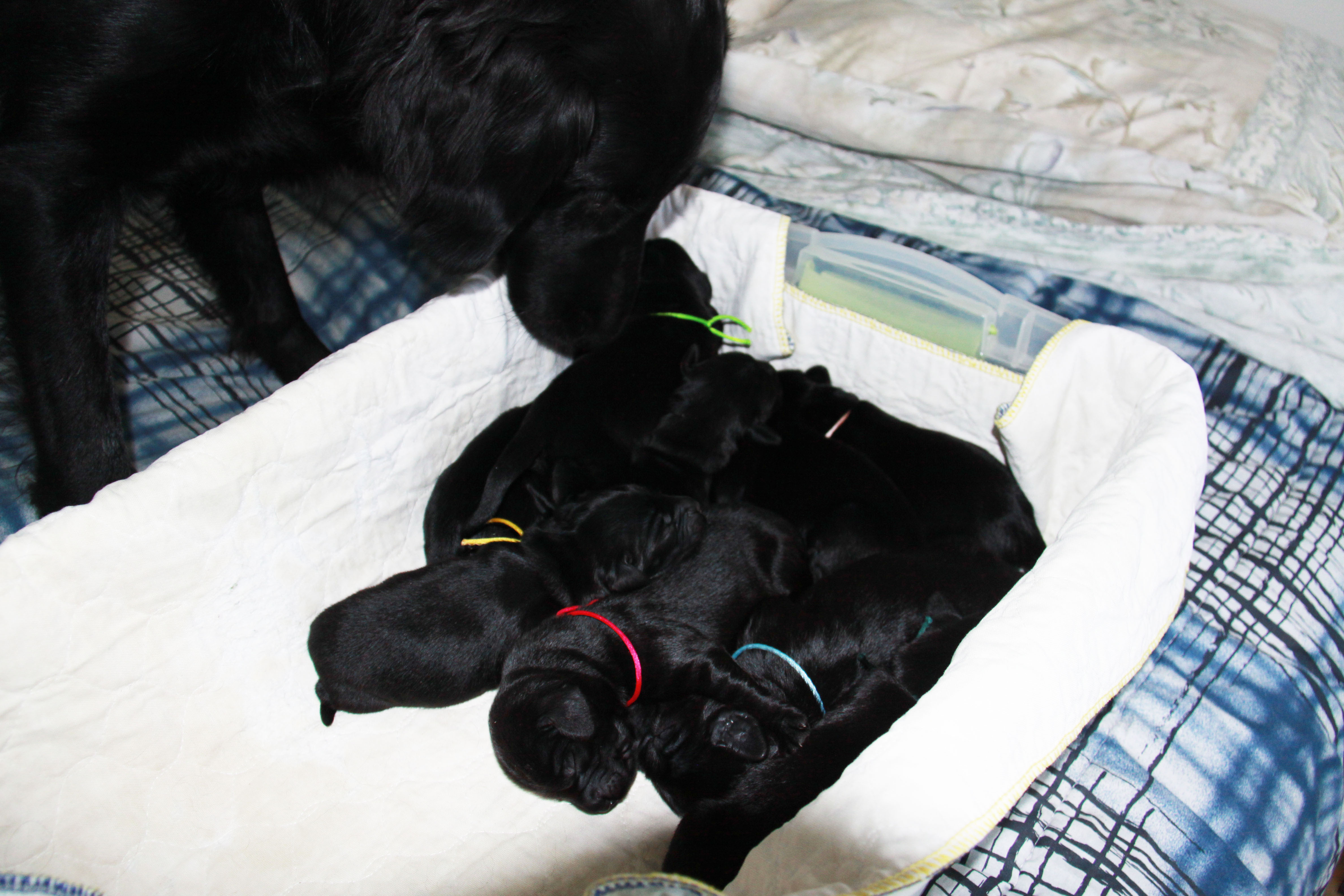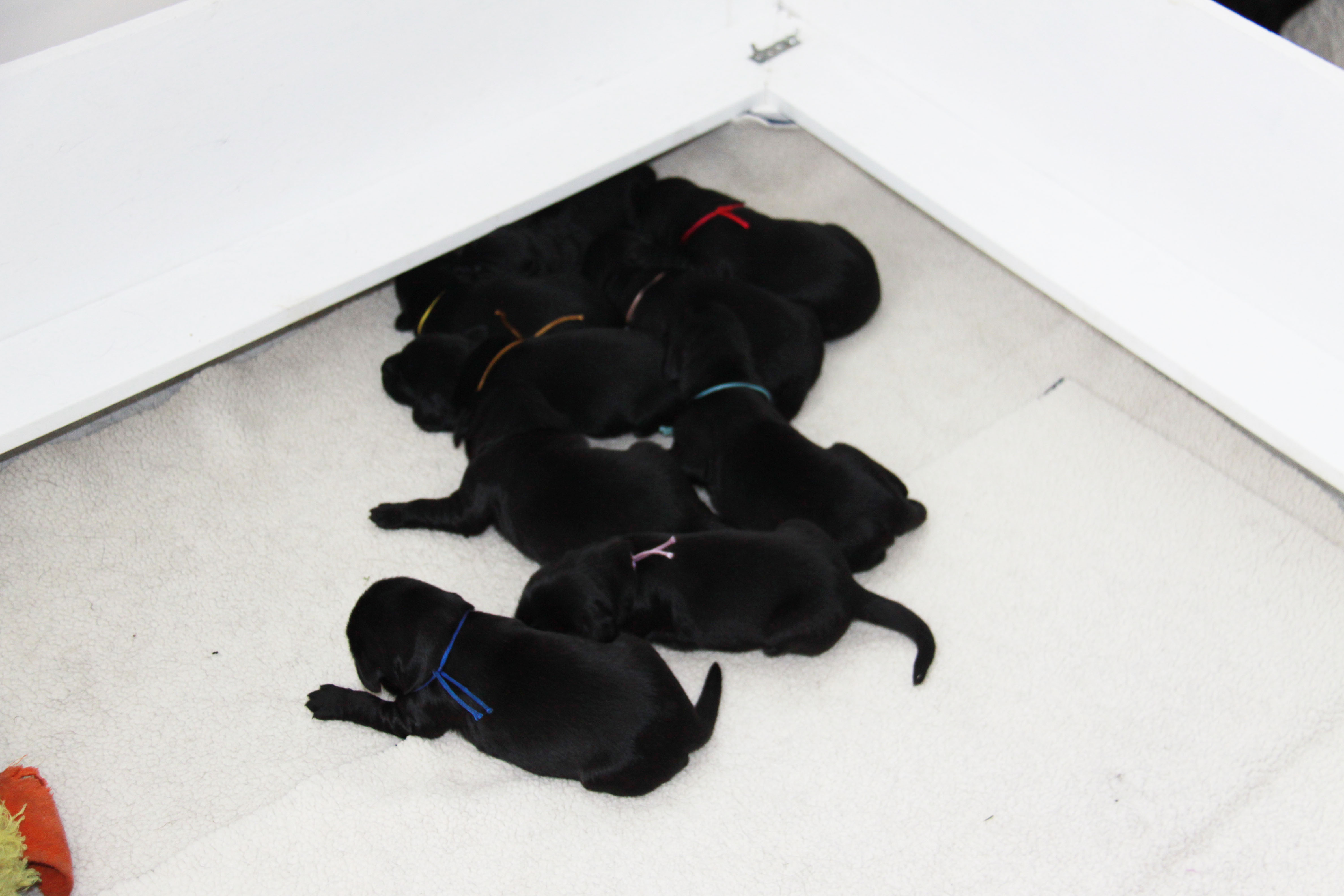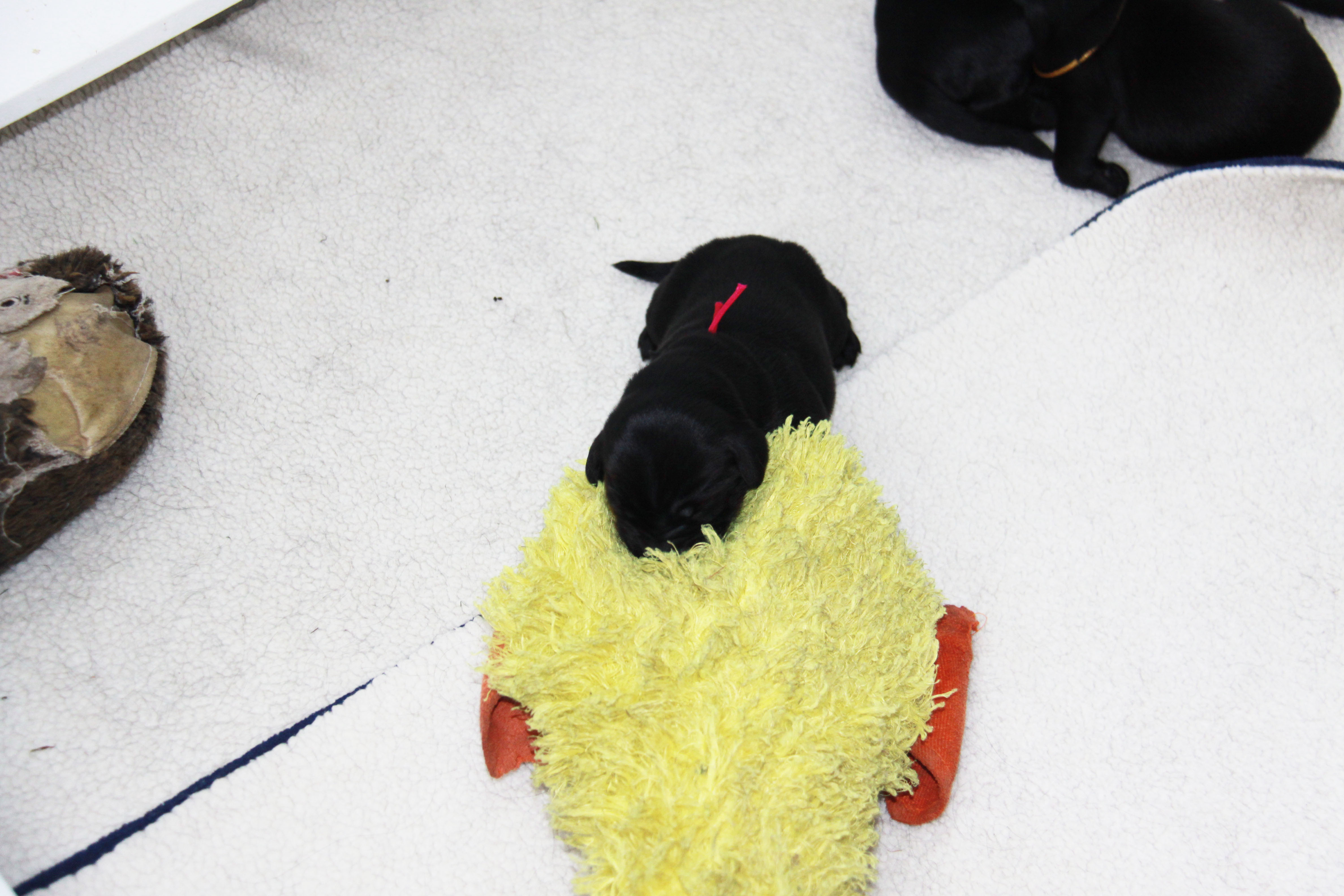 Kali is a fabulous mum!! And what a contented bunch of puppies! Very quick to find the milk when mum is in the box, but very quiet and happy to pile together. Then there's always one who thinks the BIG yellow duck makes a good pillow.
Week 2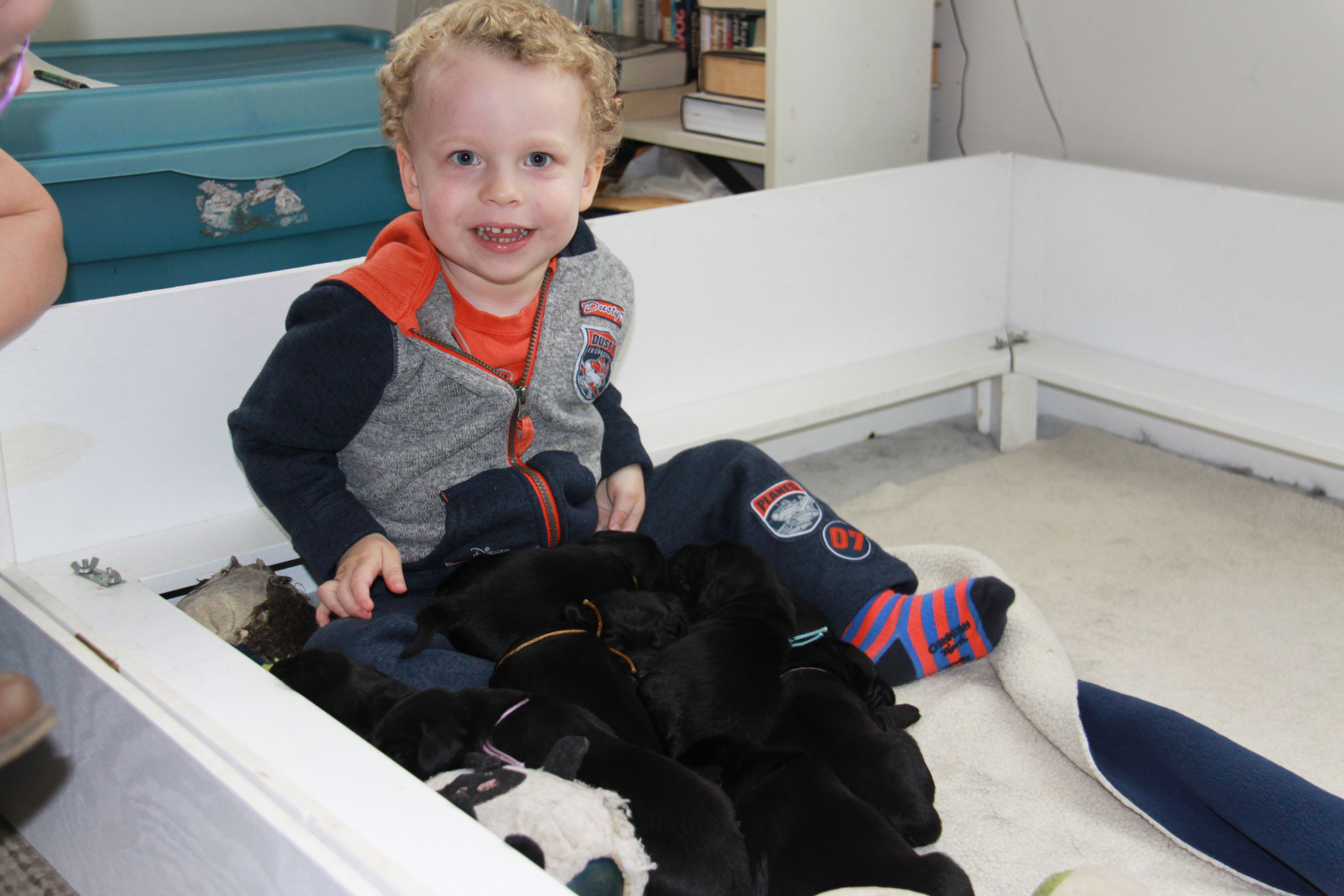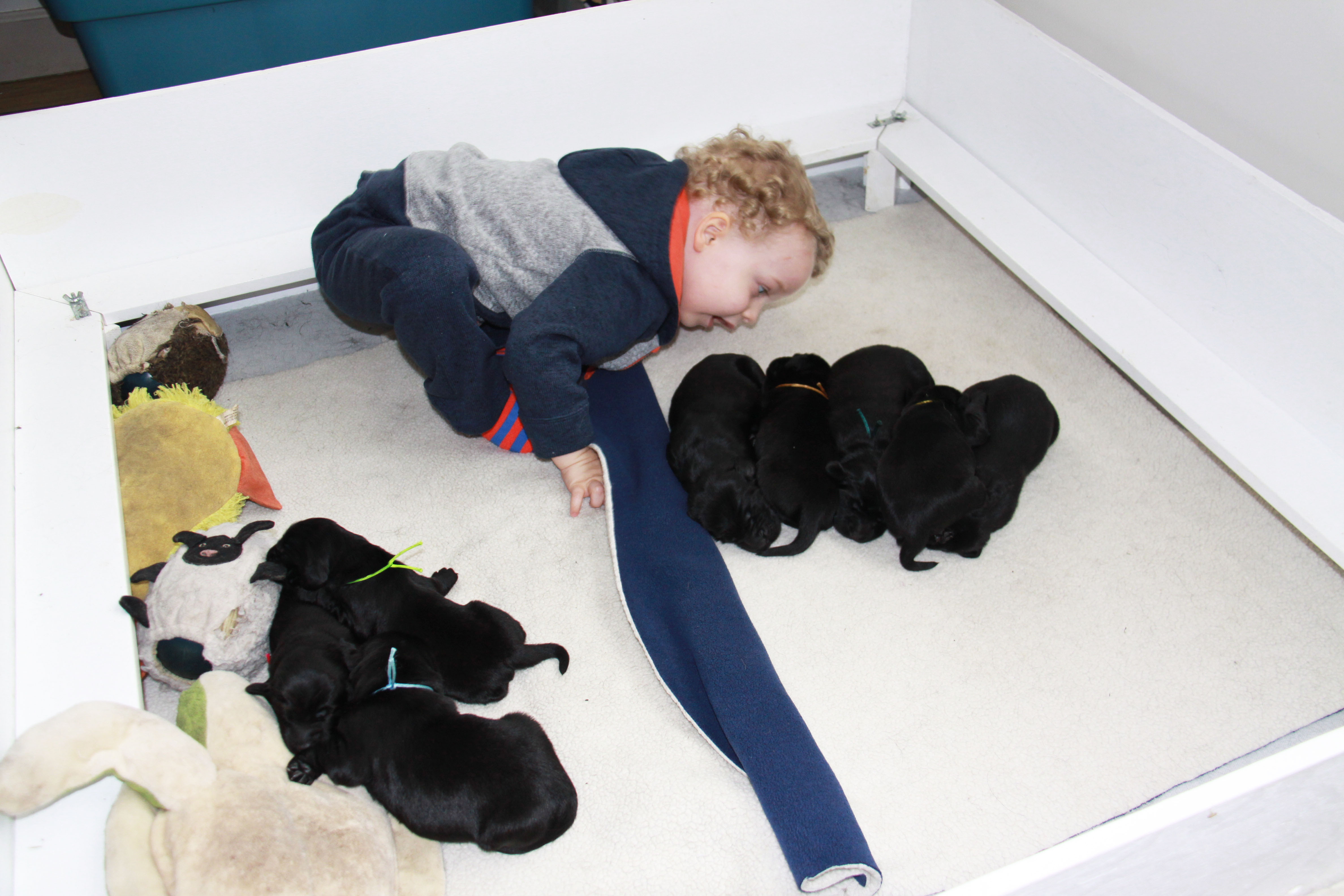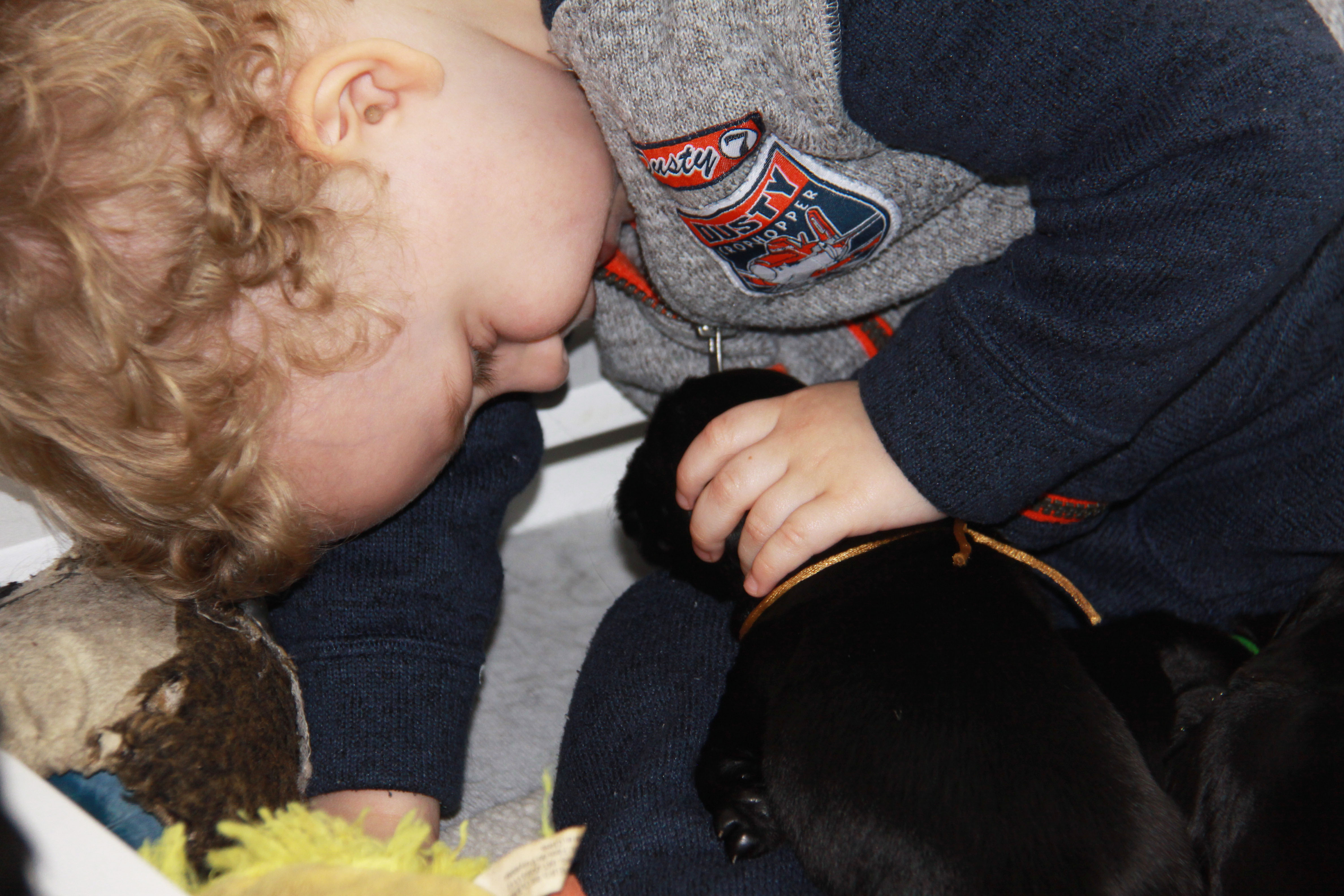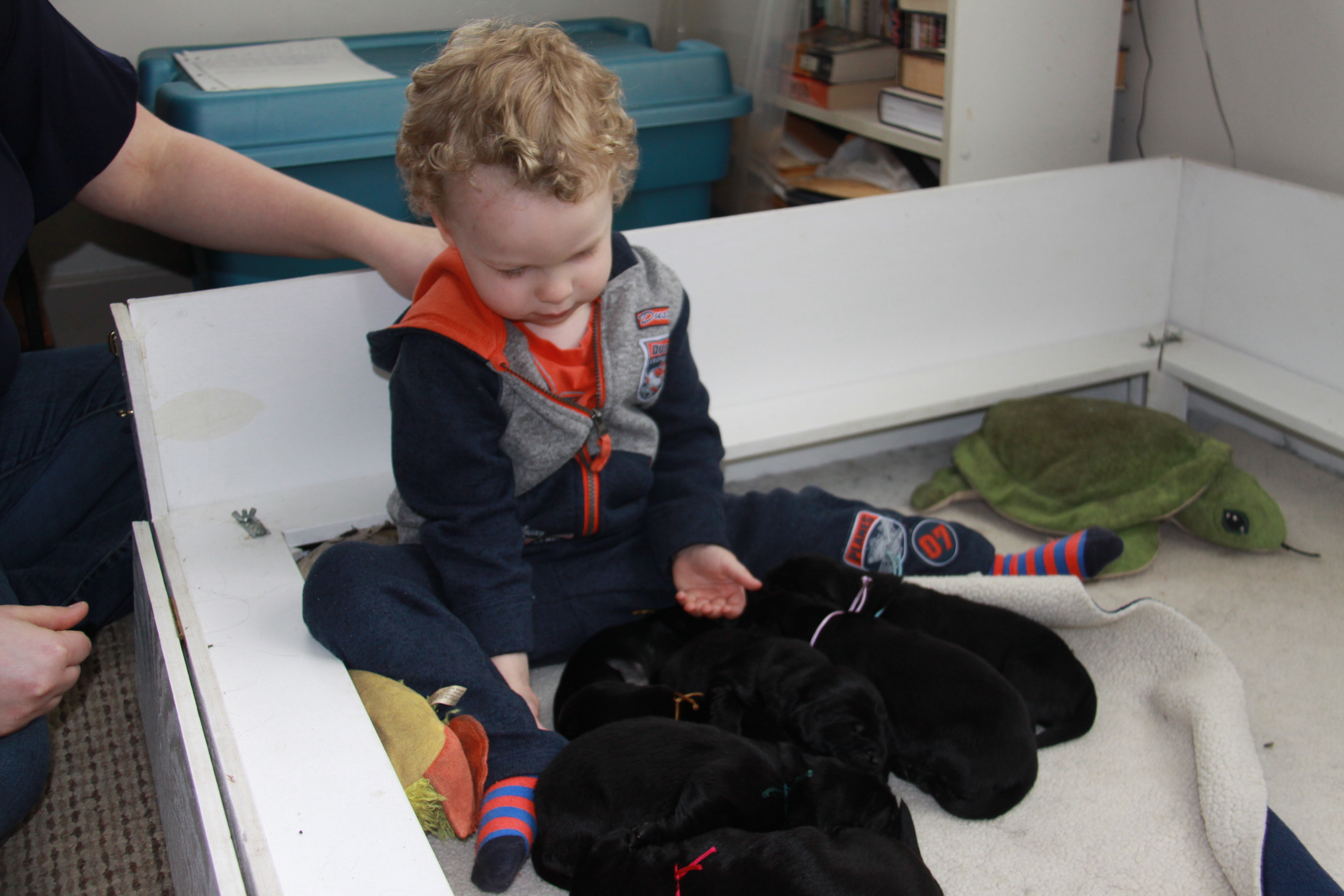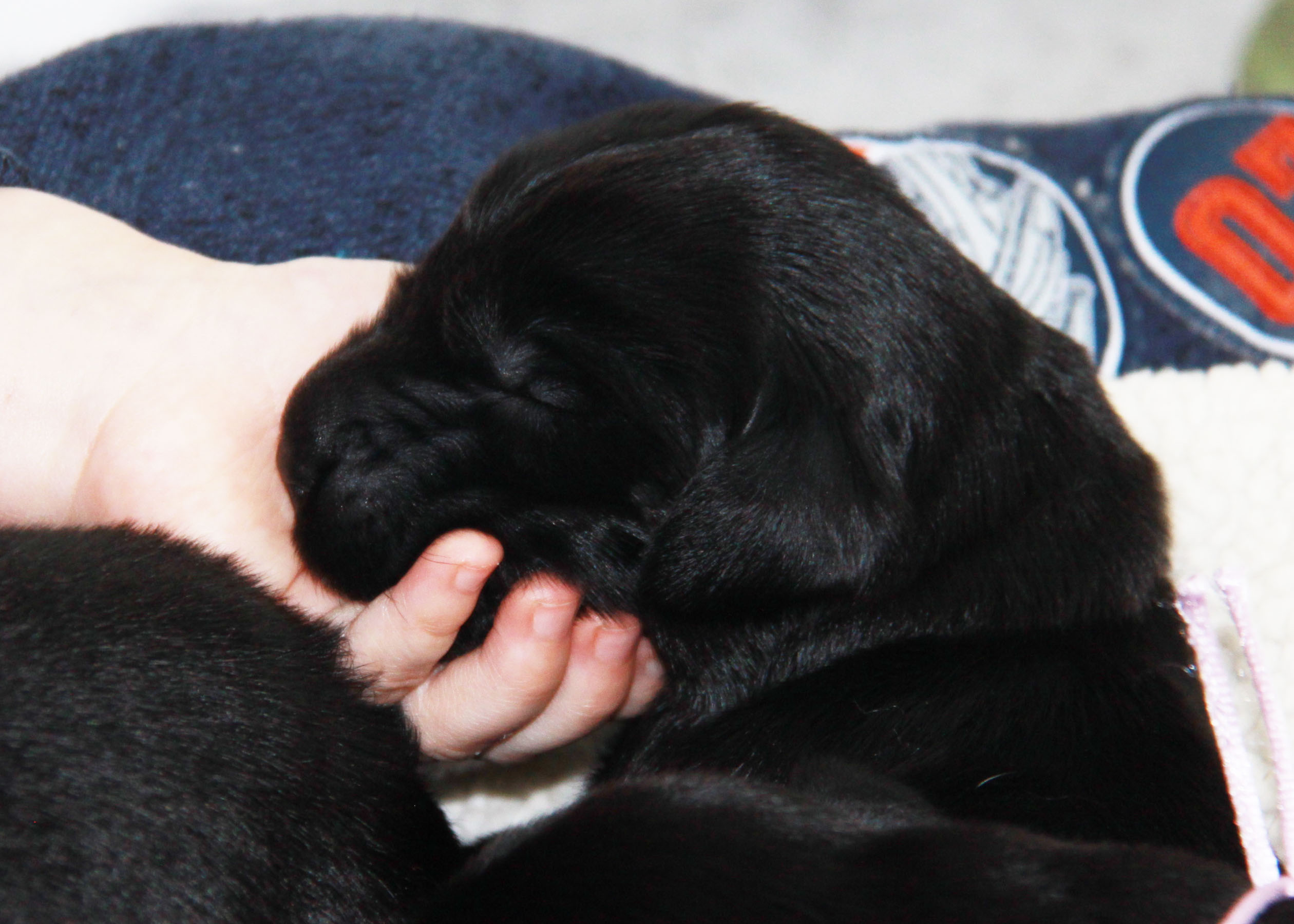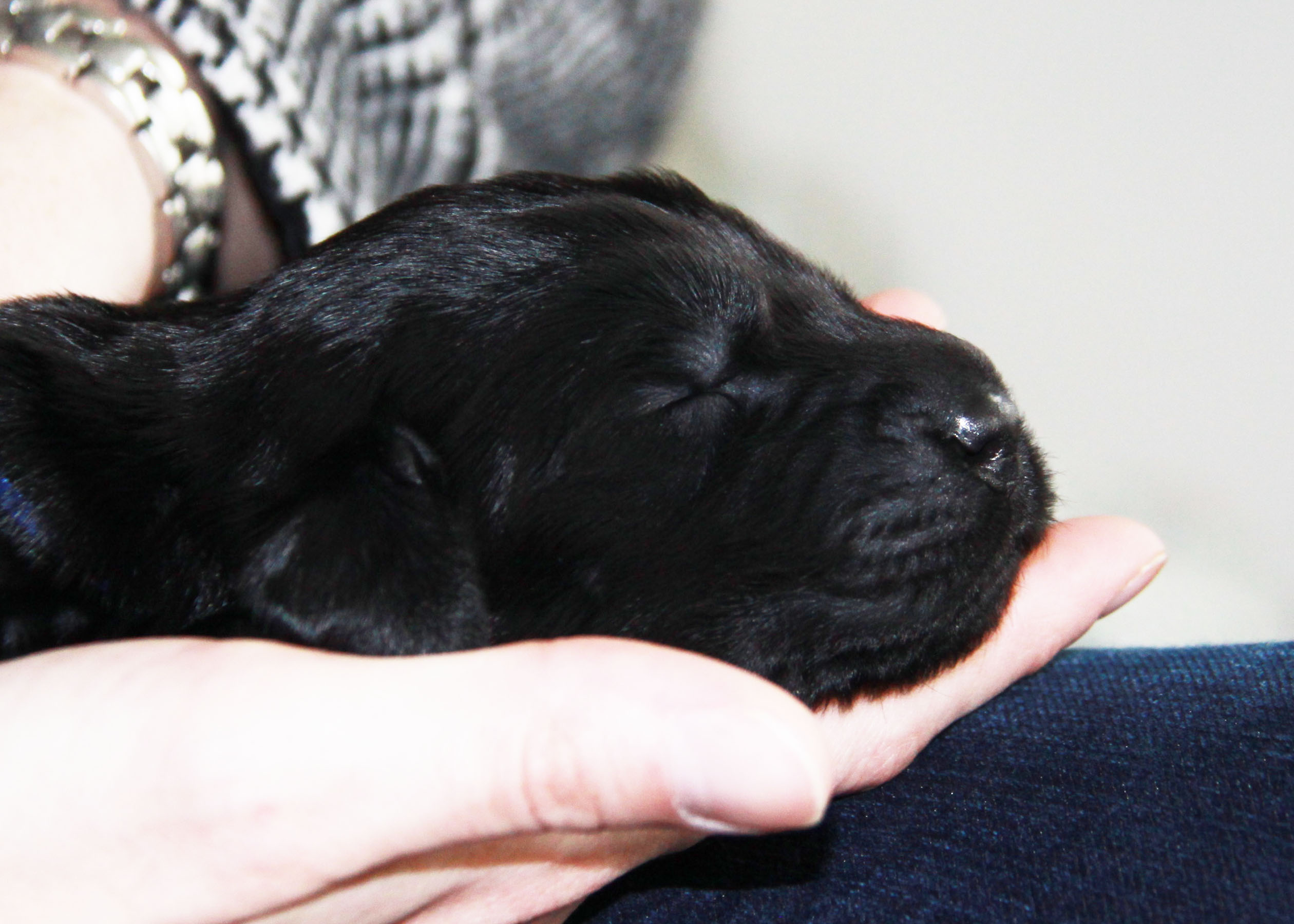 A precocious bunch of babies! By day 11 all the puppies' eyes had started opening and by day 13 even the ears had started to show signs of opening. Although that's only one or two days earlier than most puppies......one or two days at this age is big!!
Week 3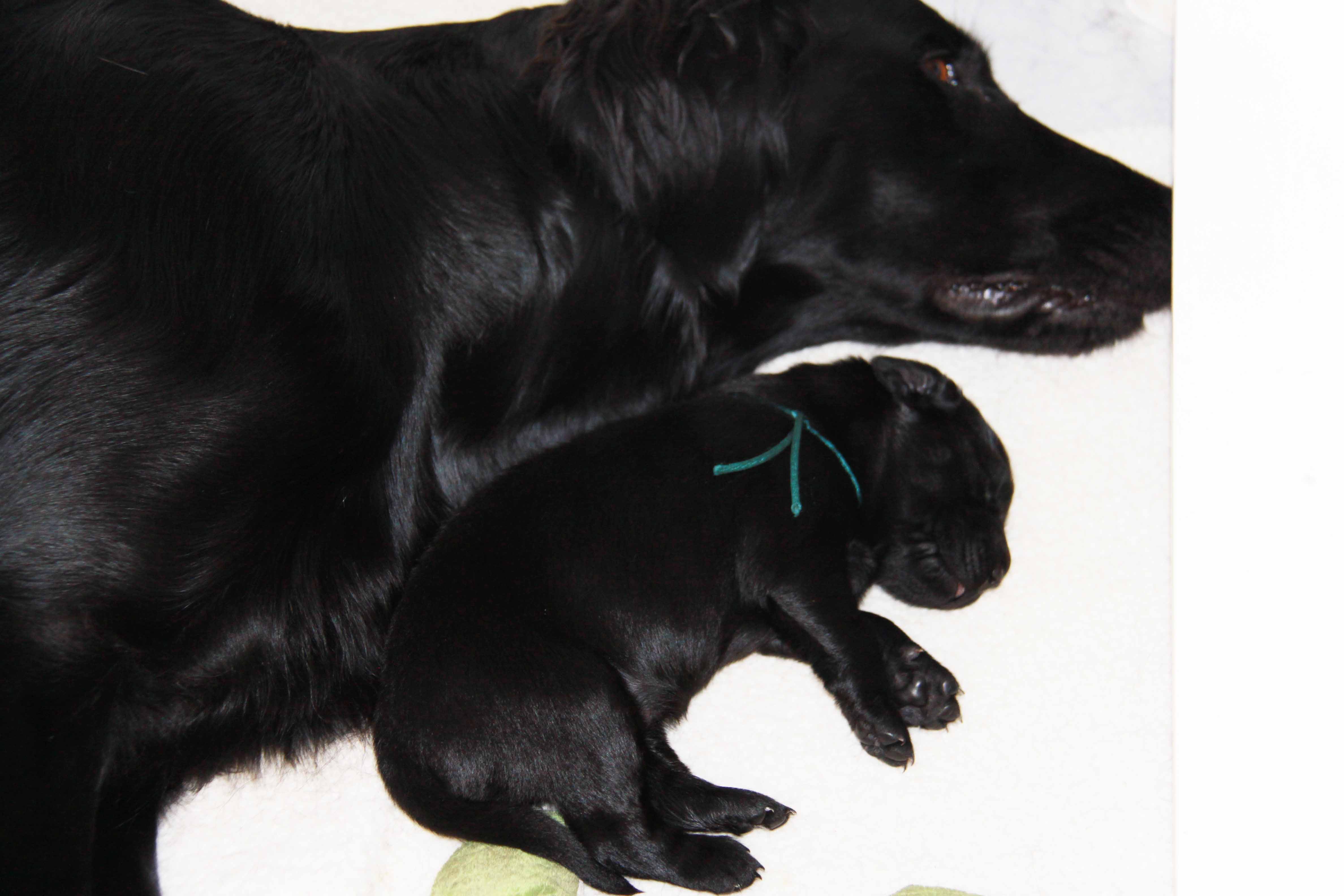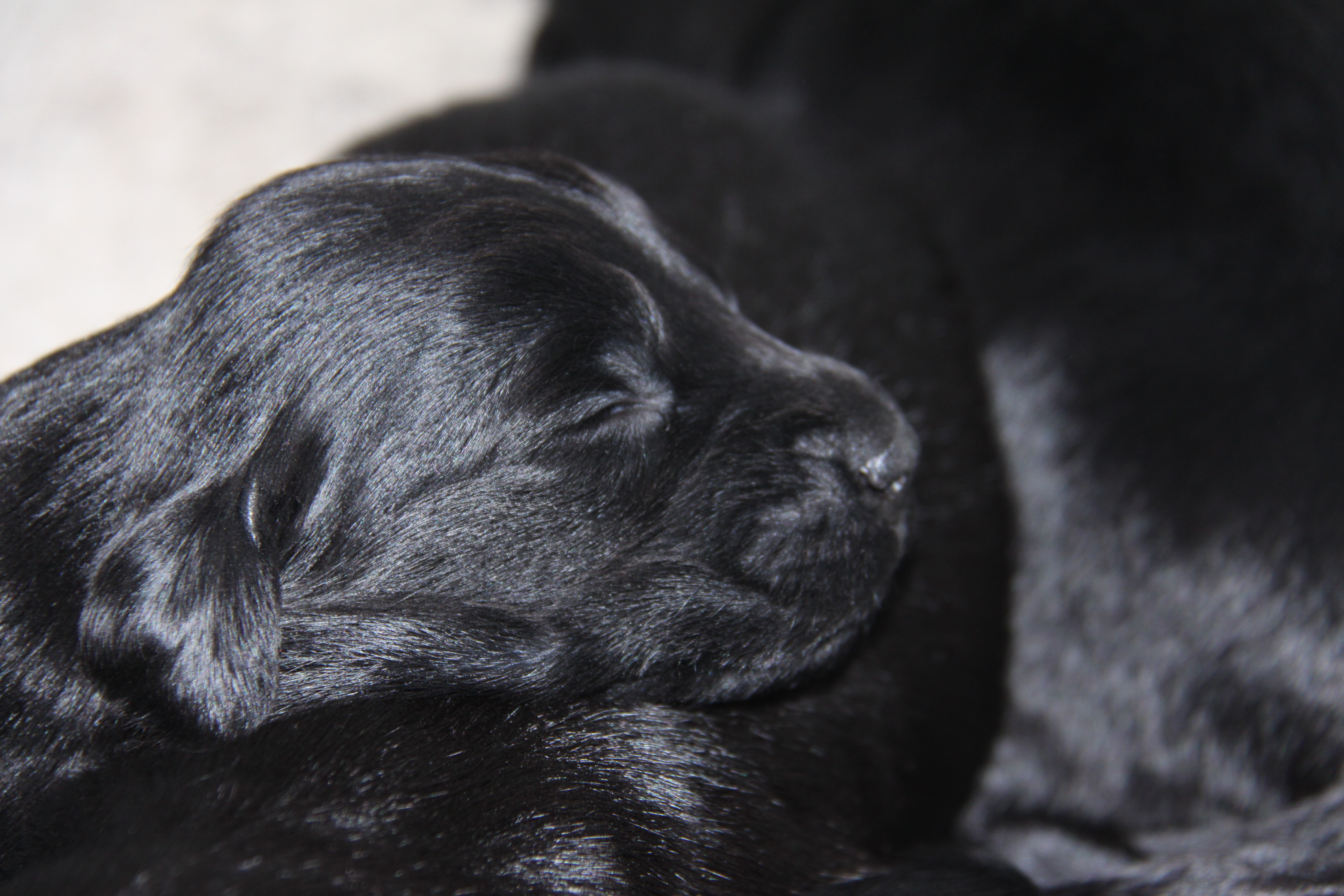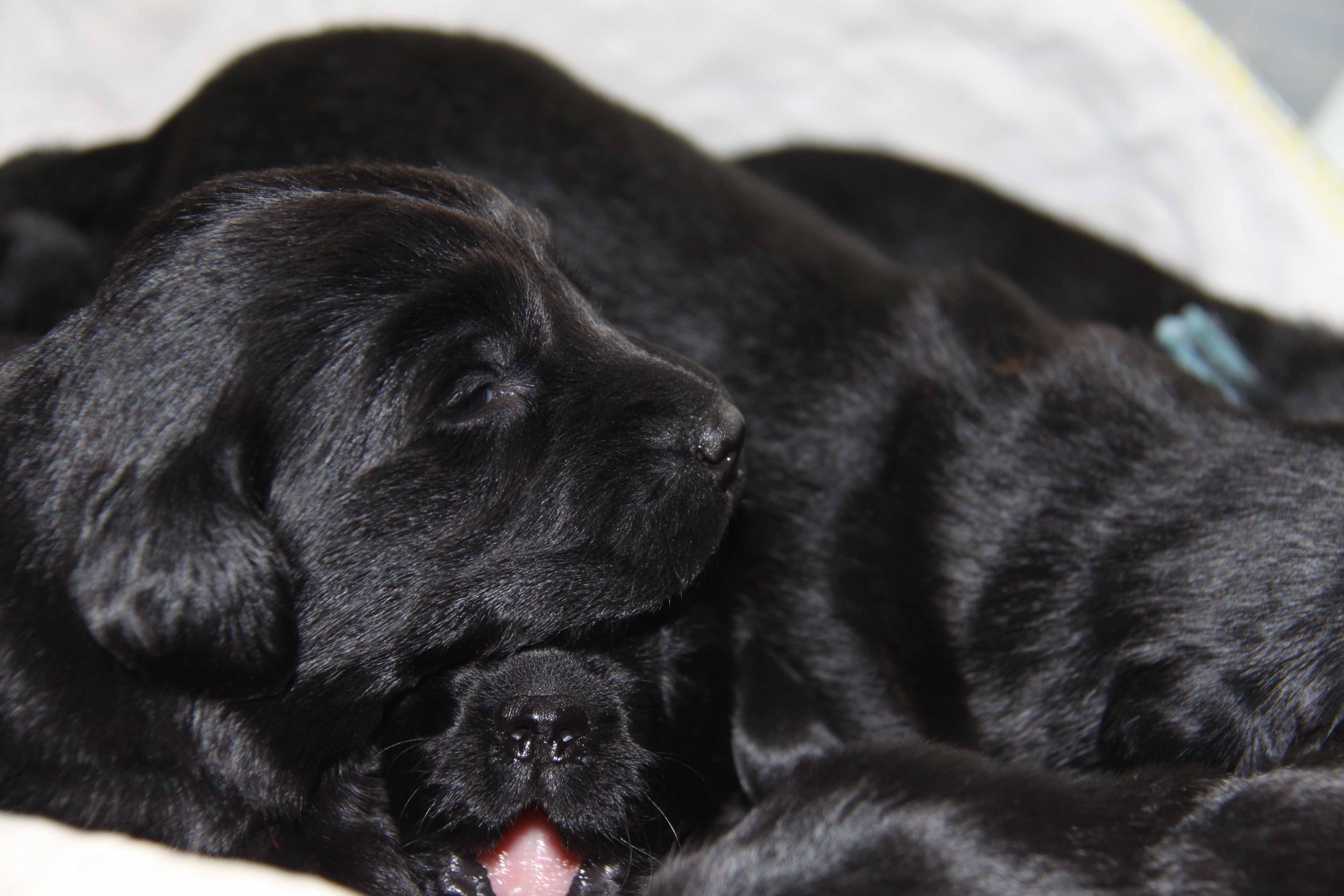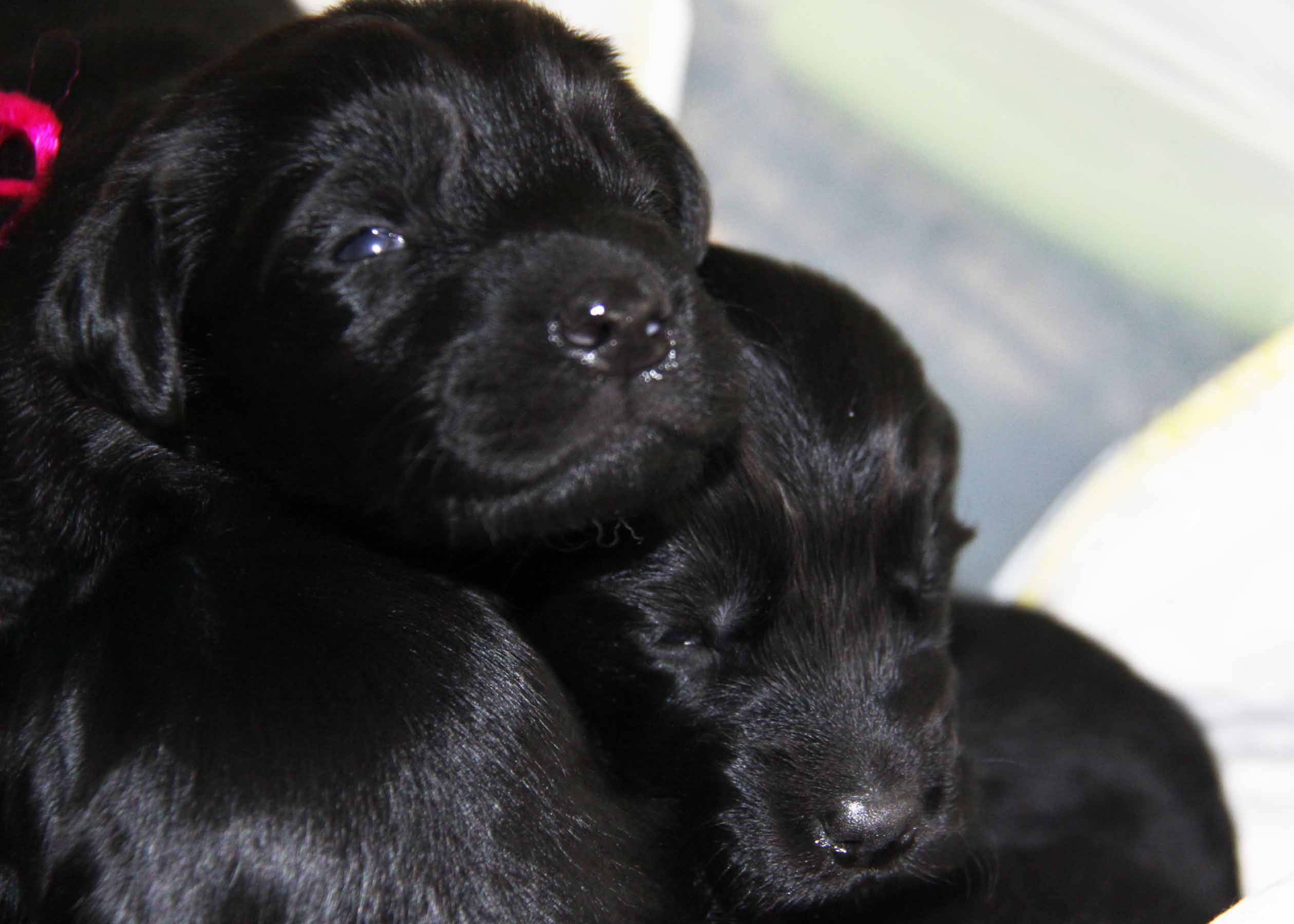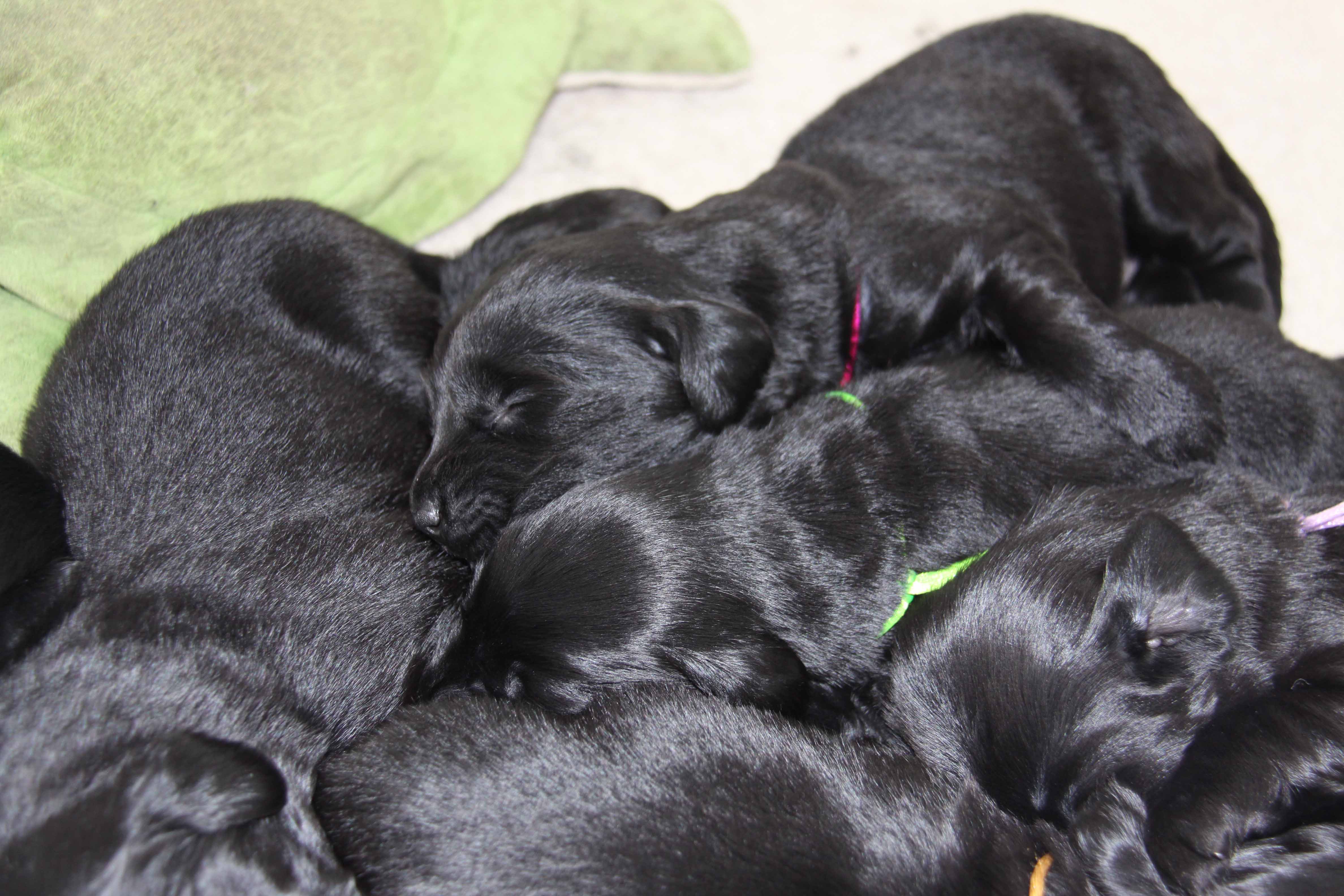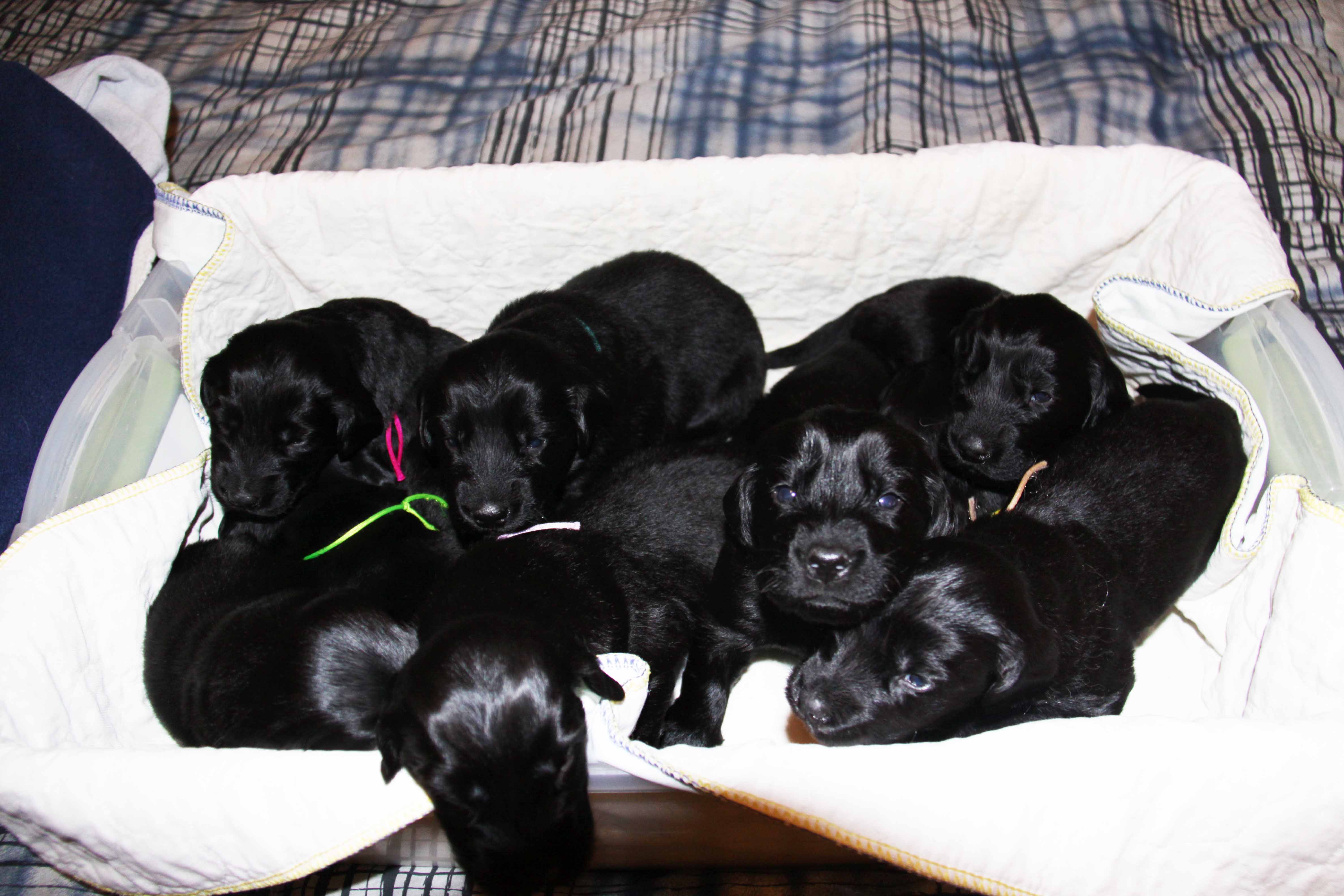 This week they've started to play and interact with each other and the world around them. It doesn't last long before they fall asleep again but we're beginning to see the earliest indications of indvidual personalities.
Week 4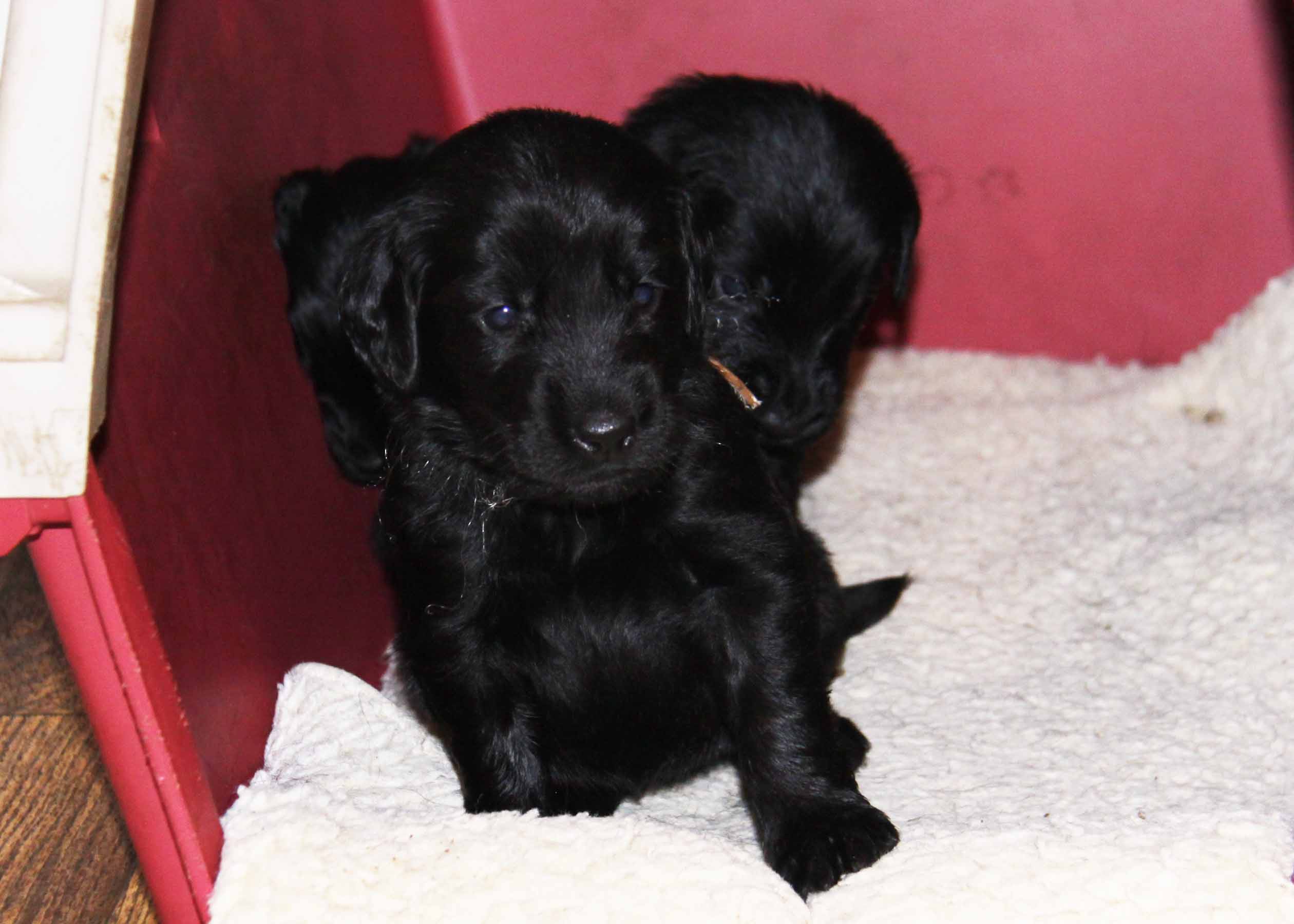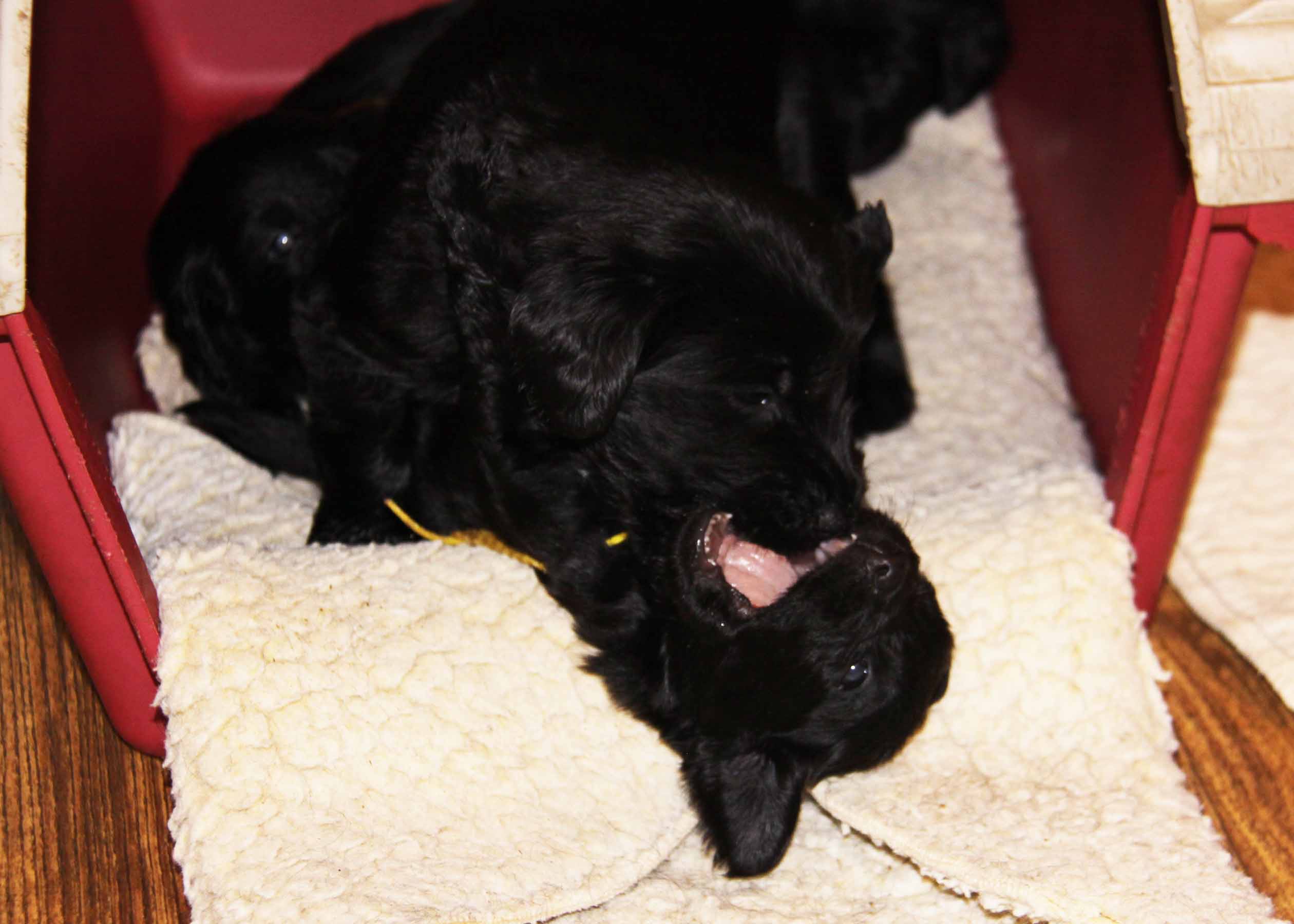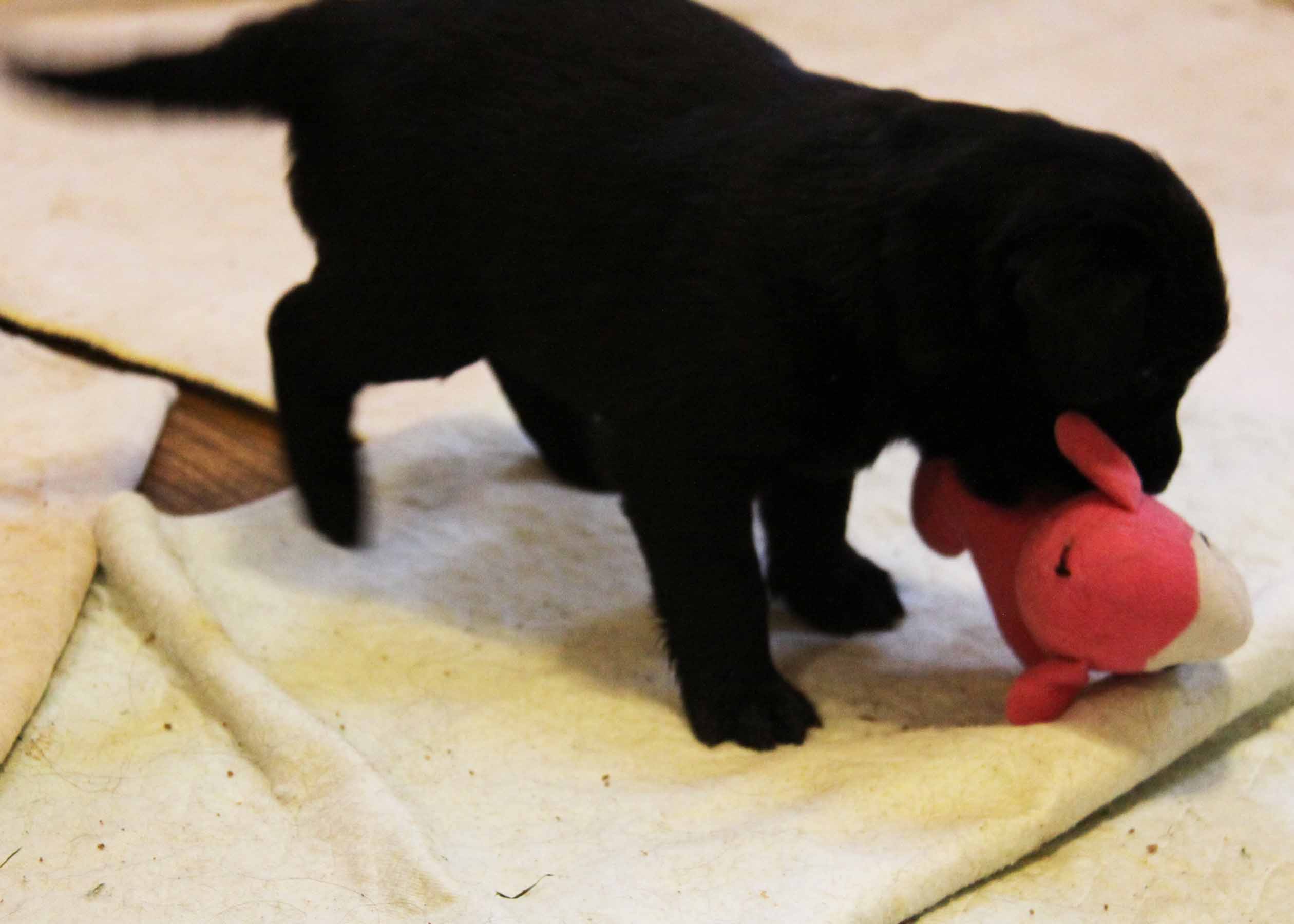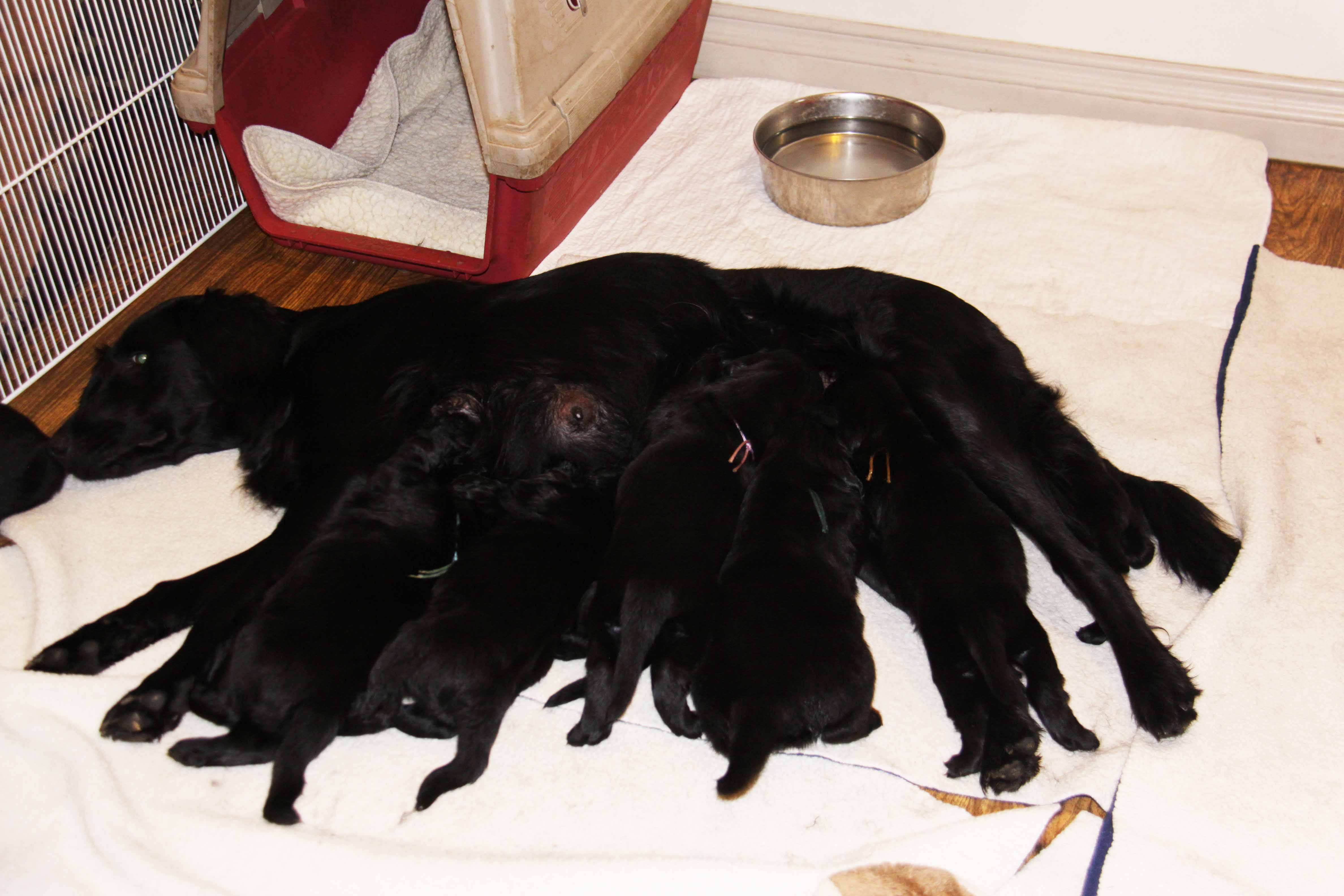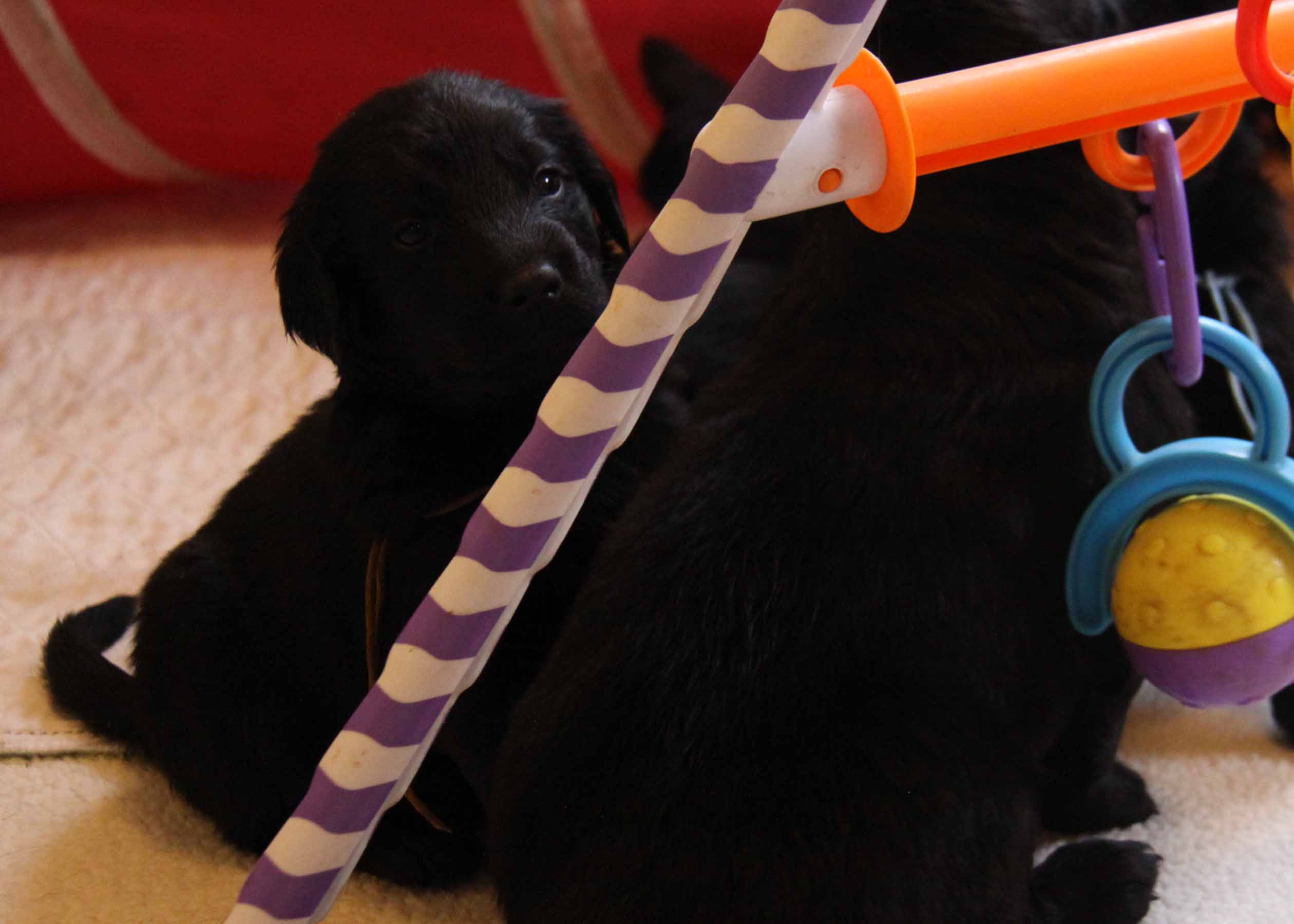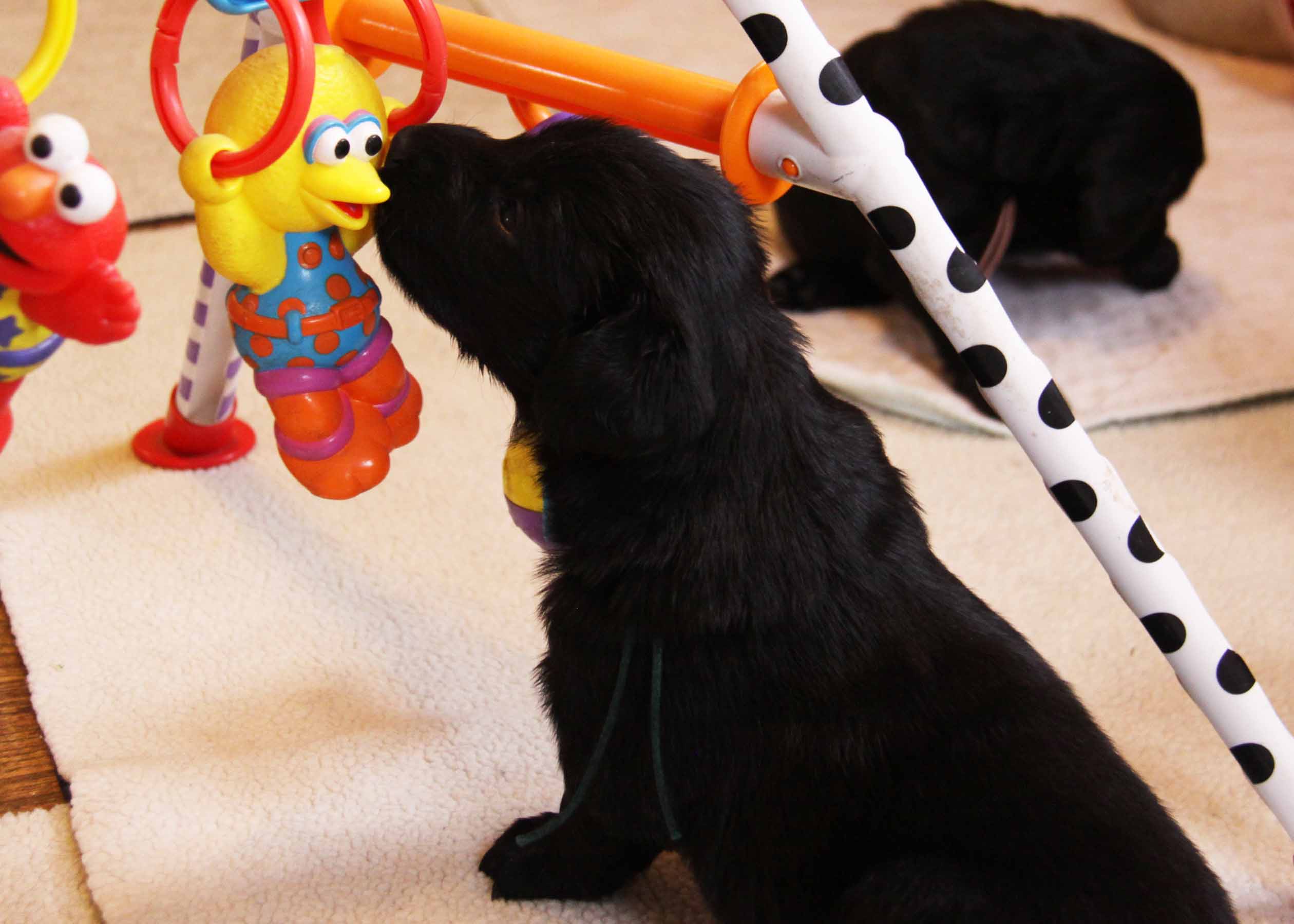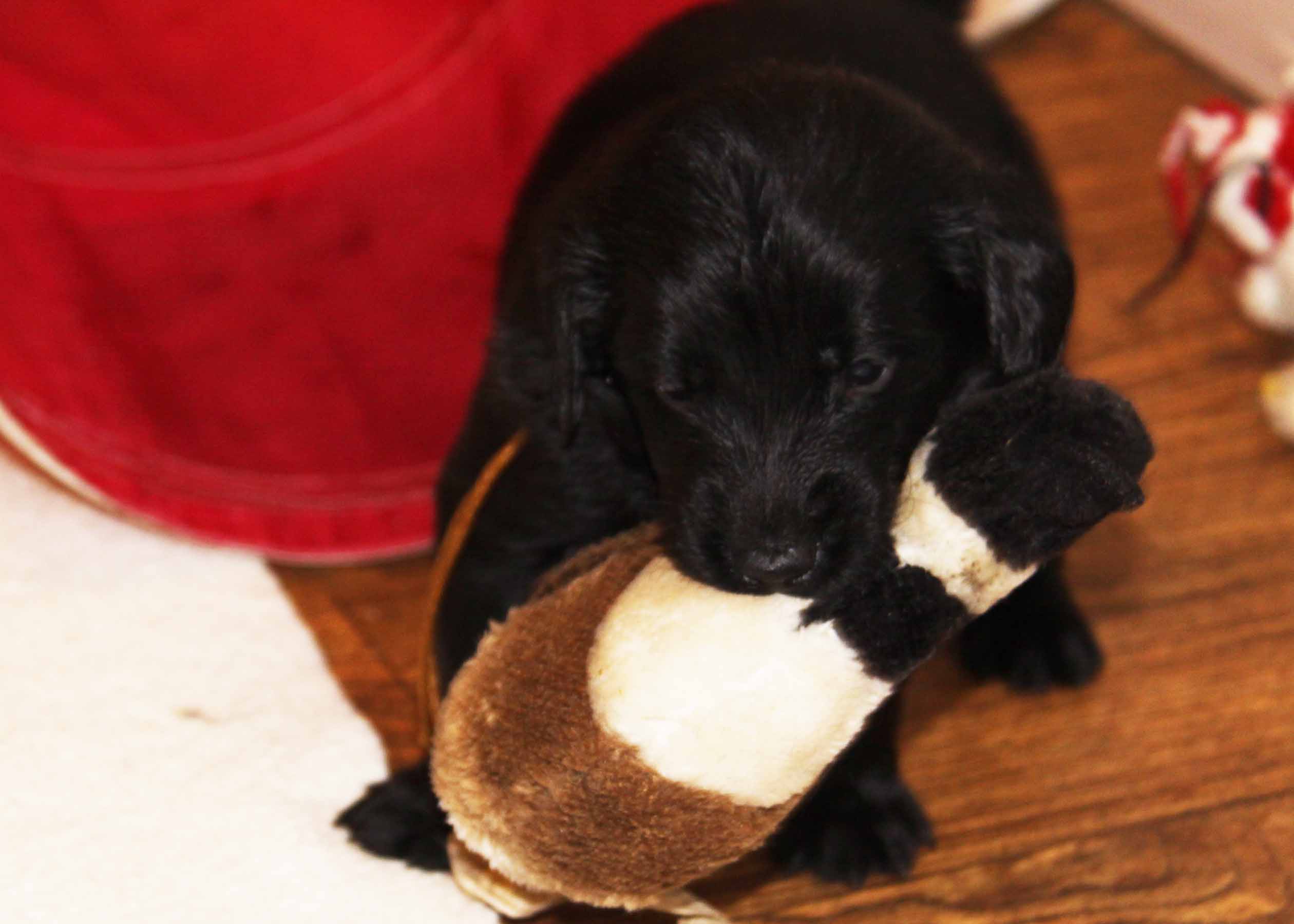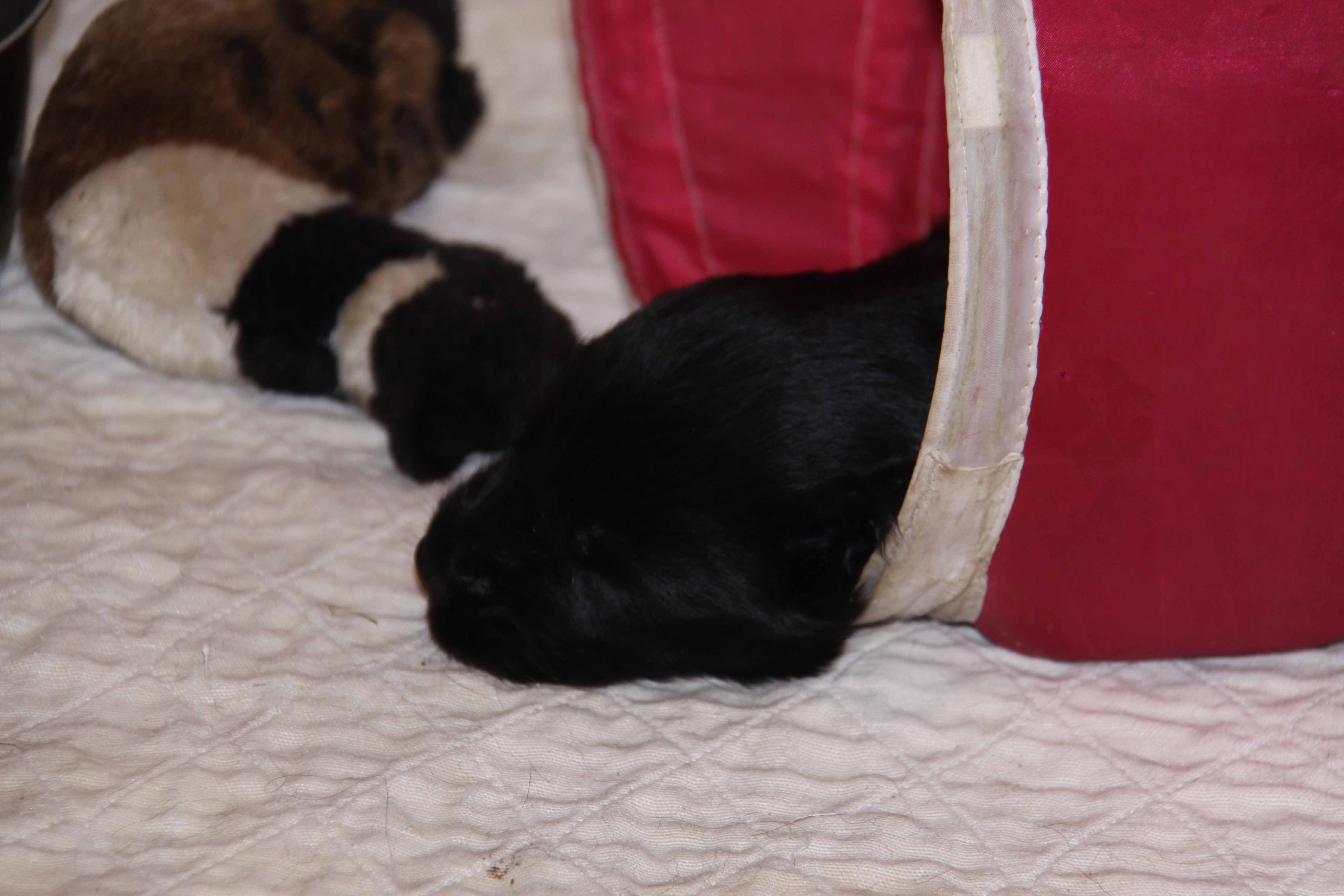 Week 5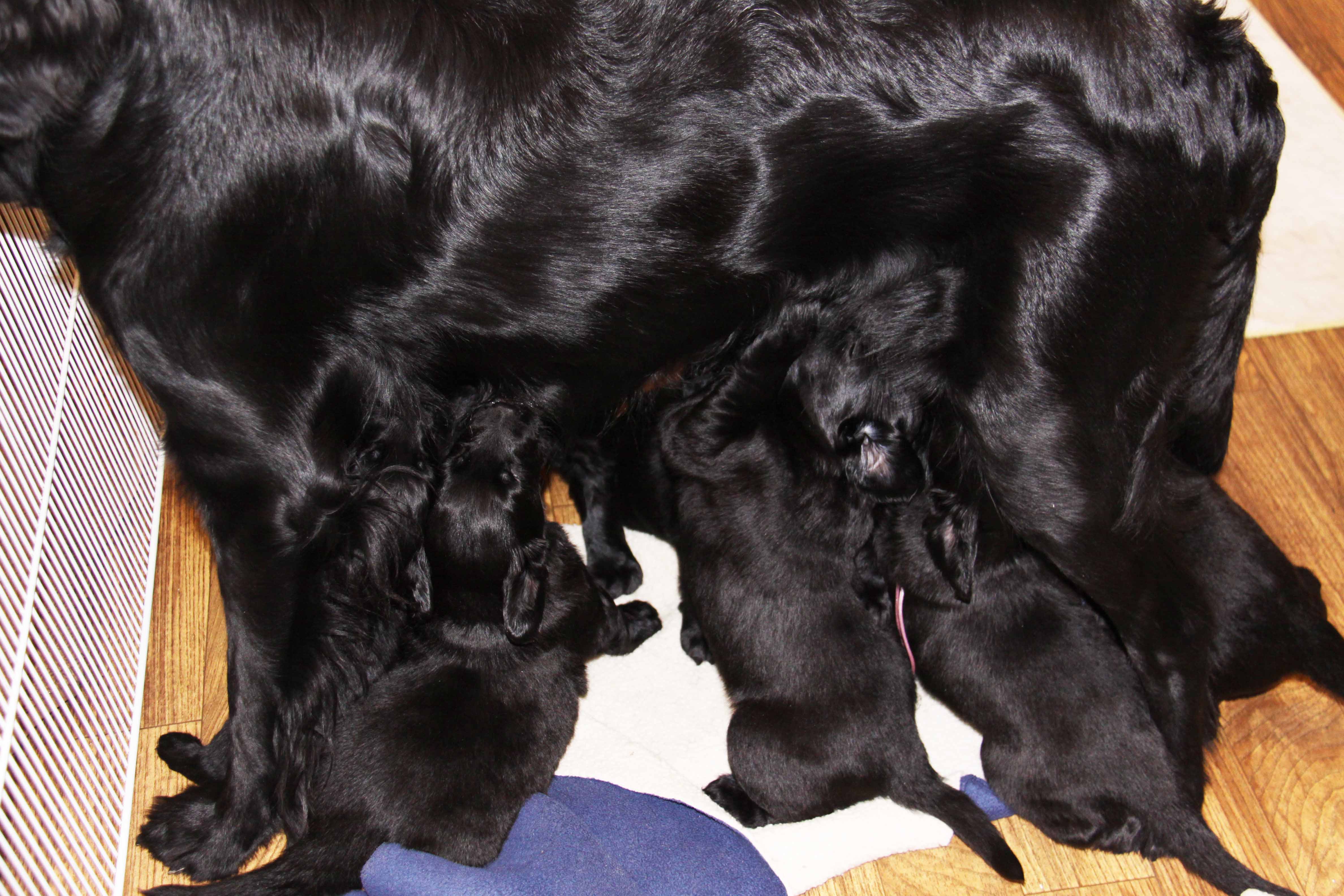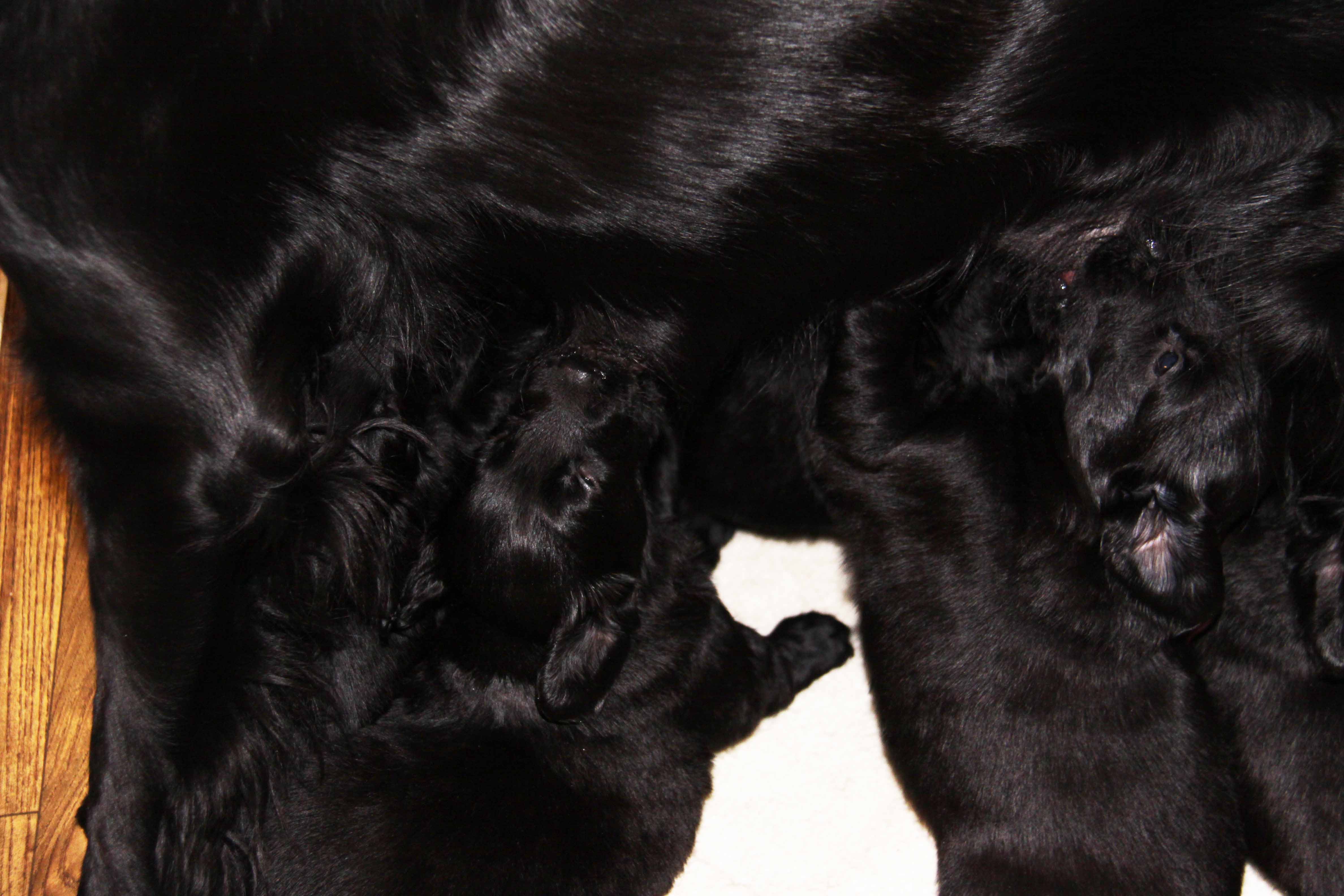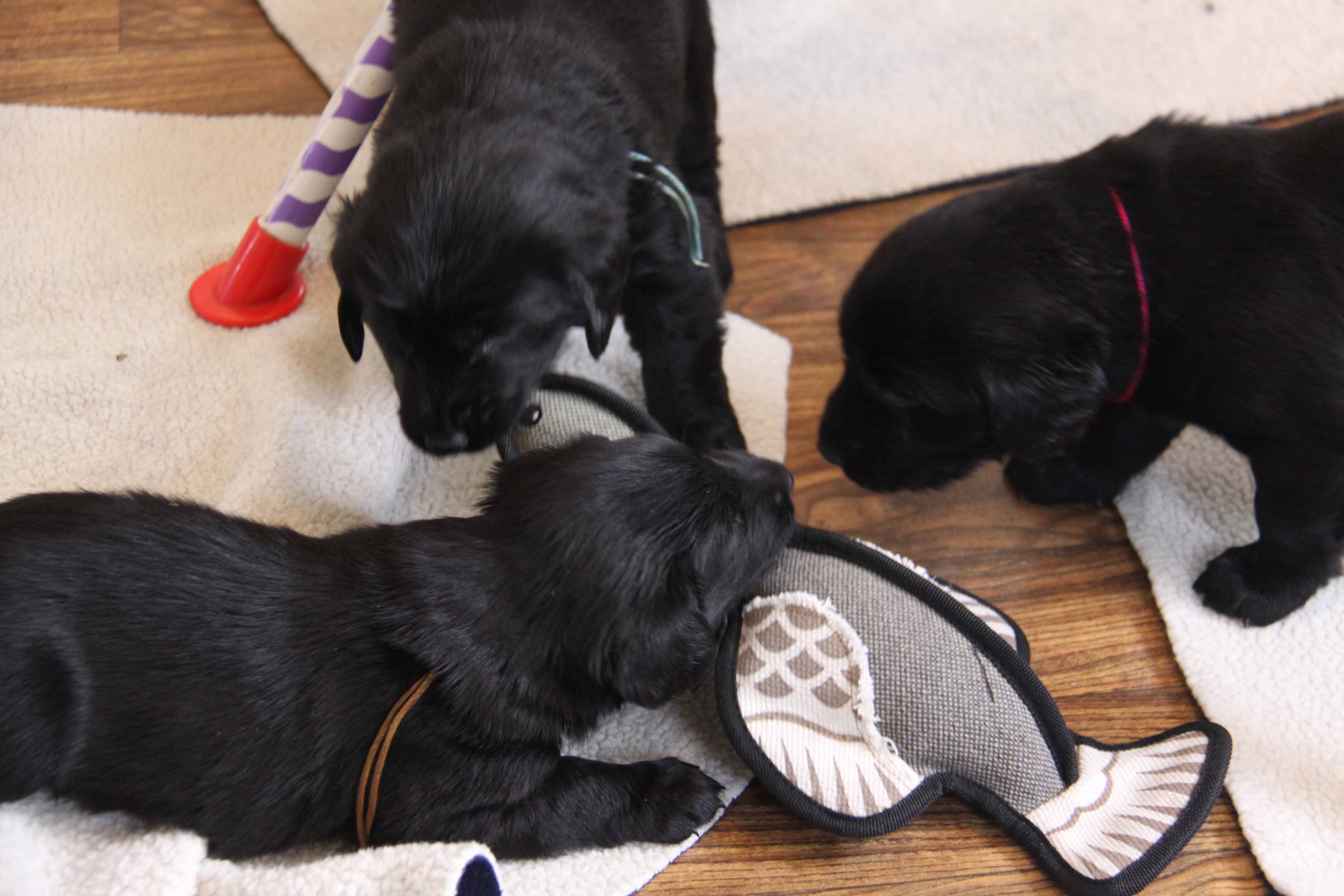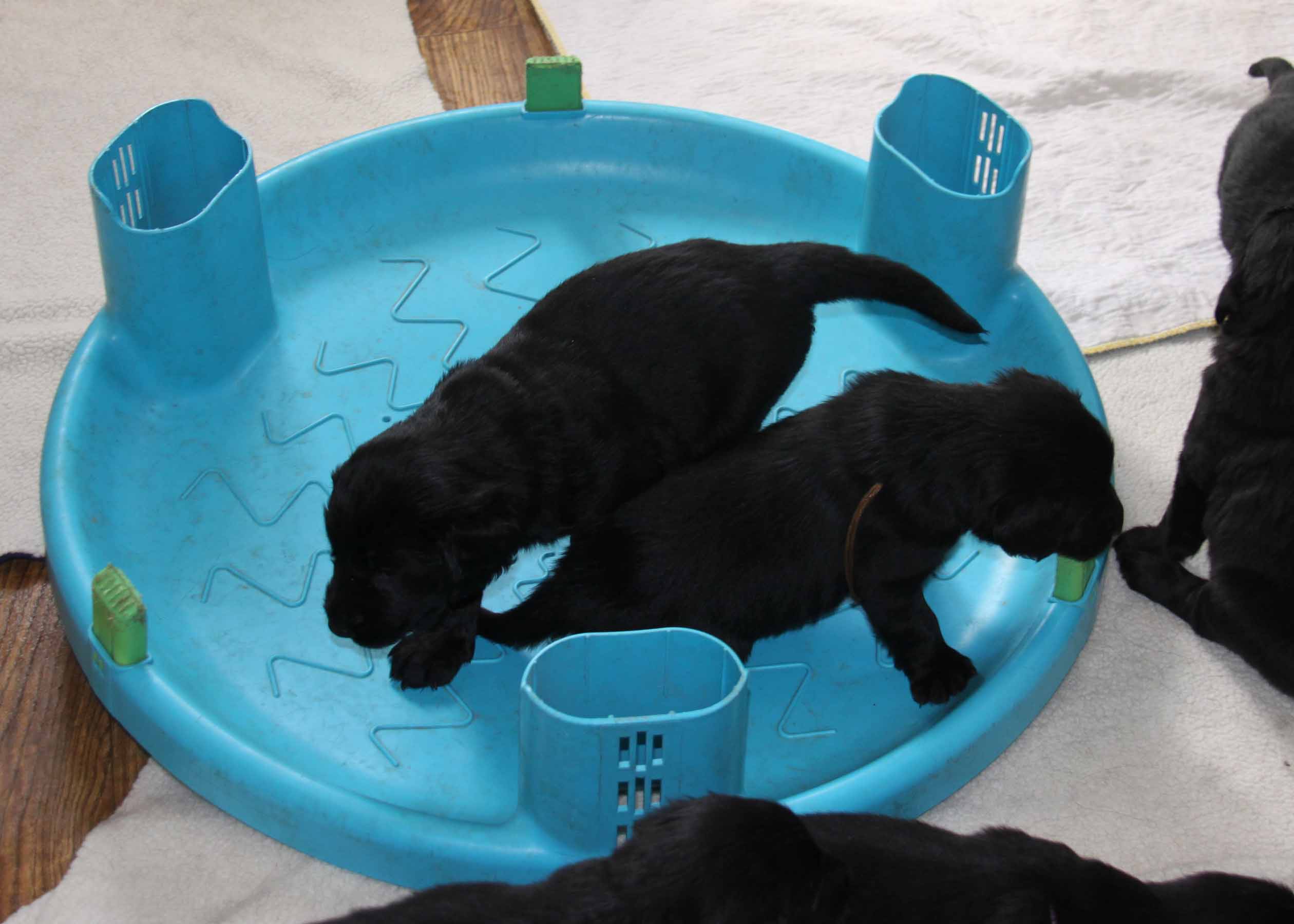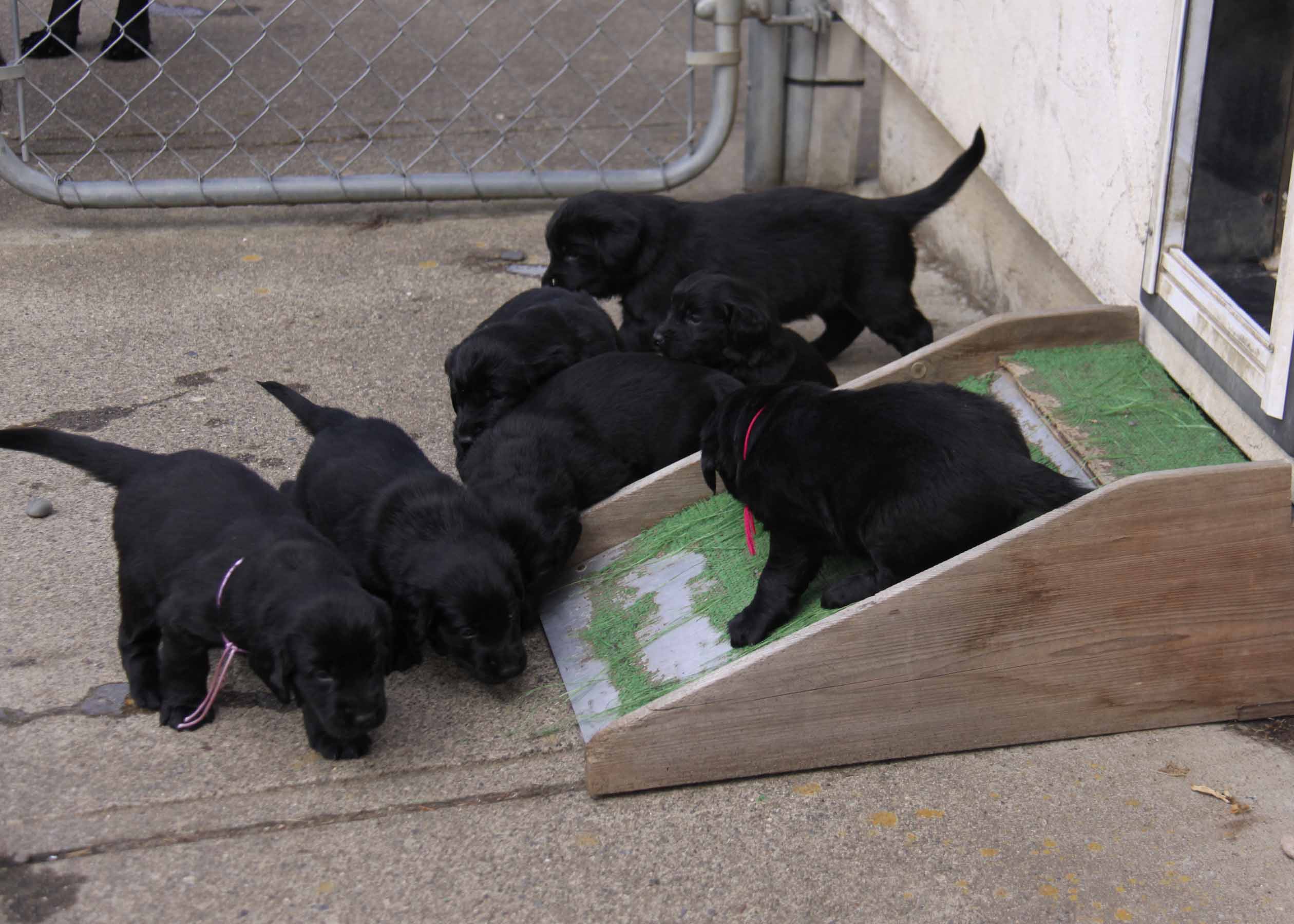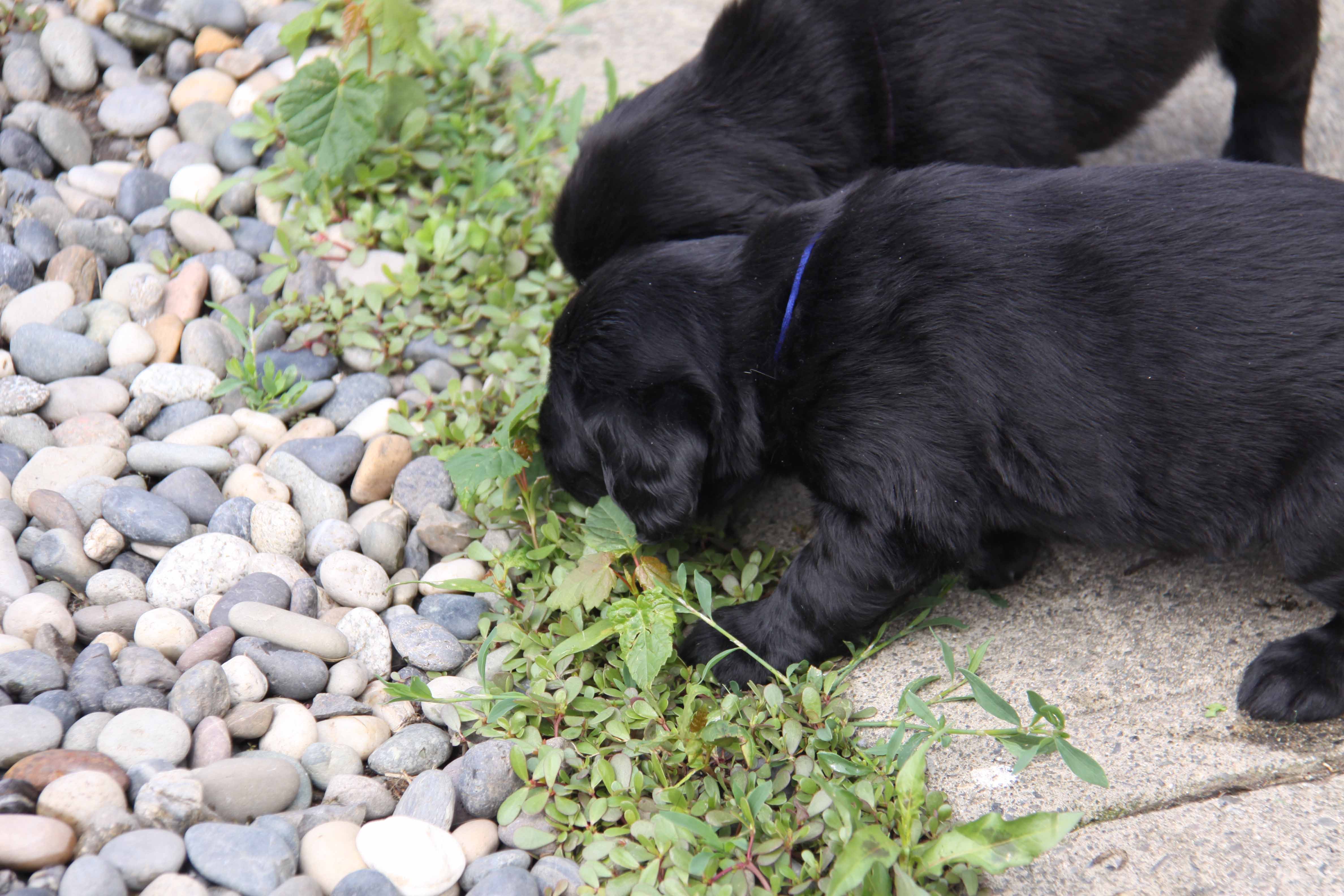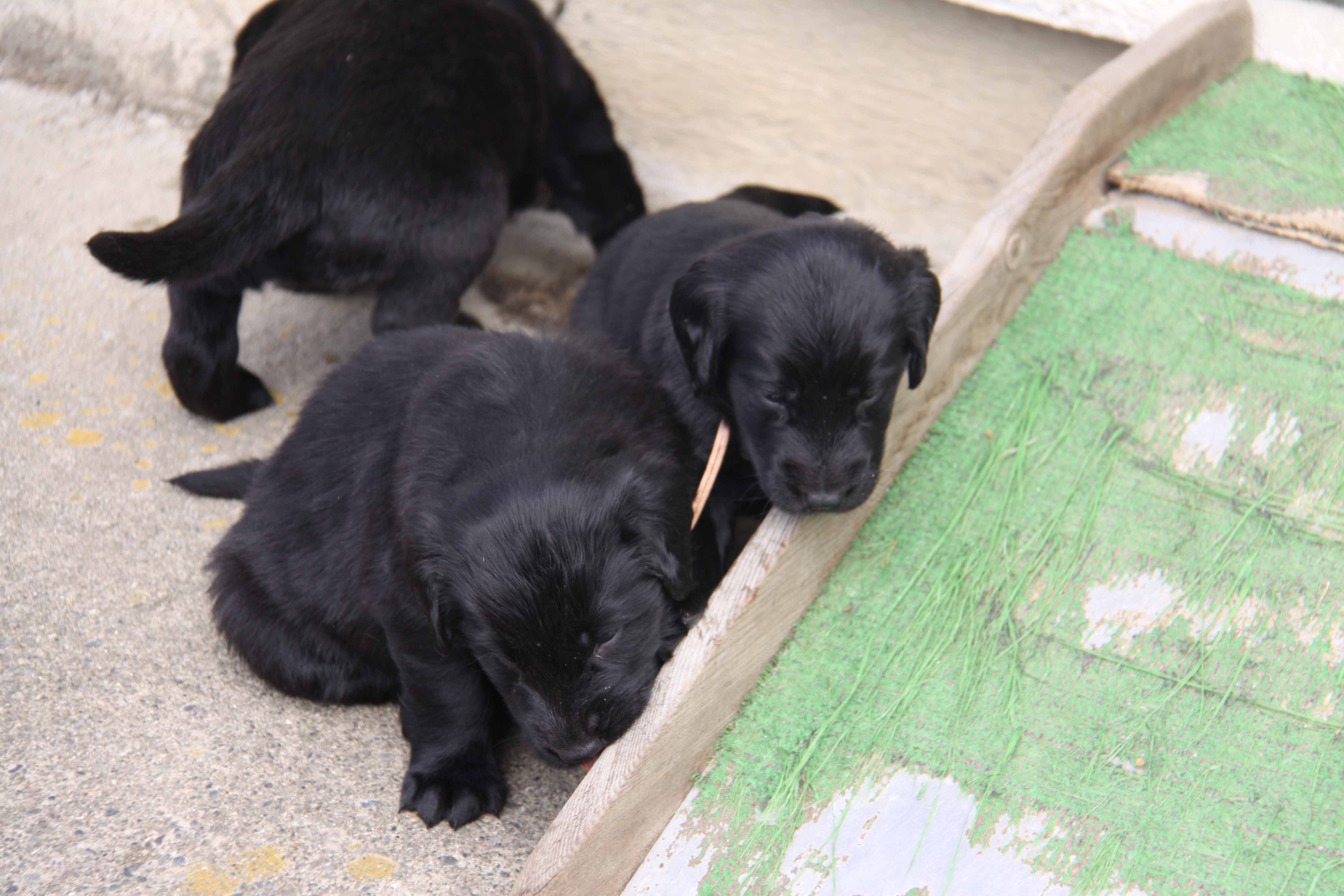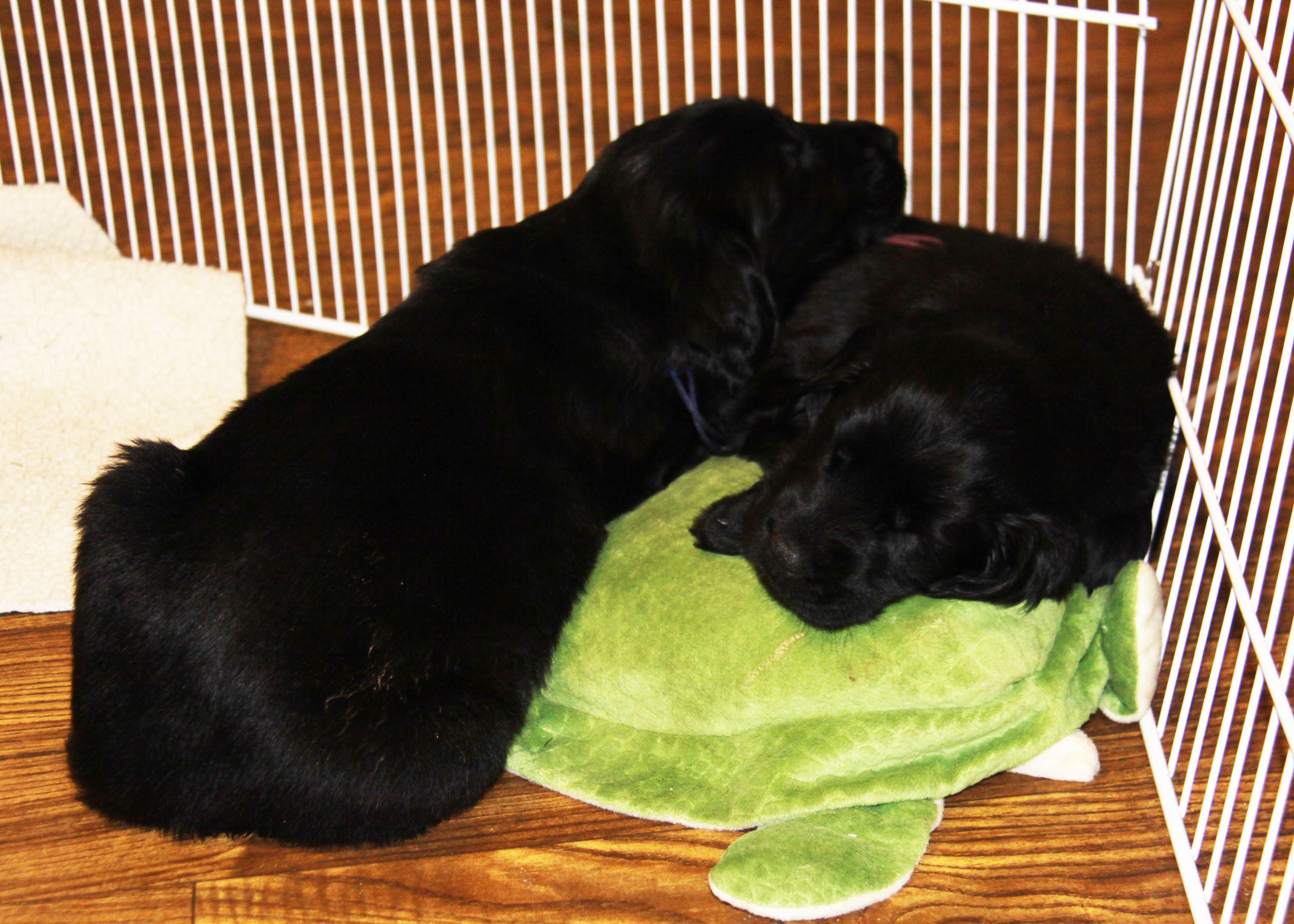 Week 6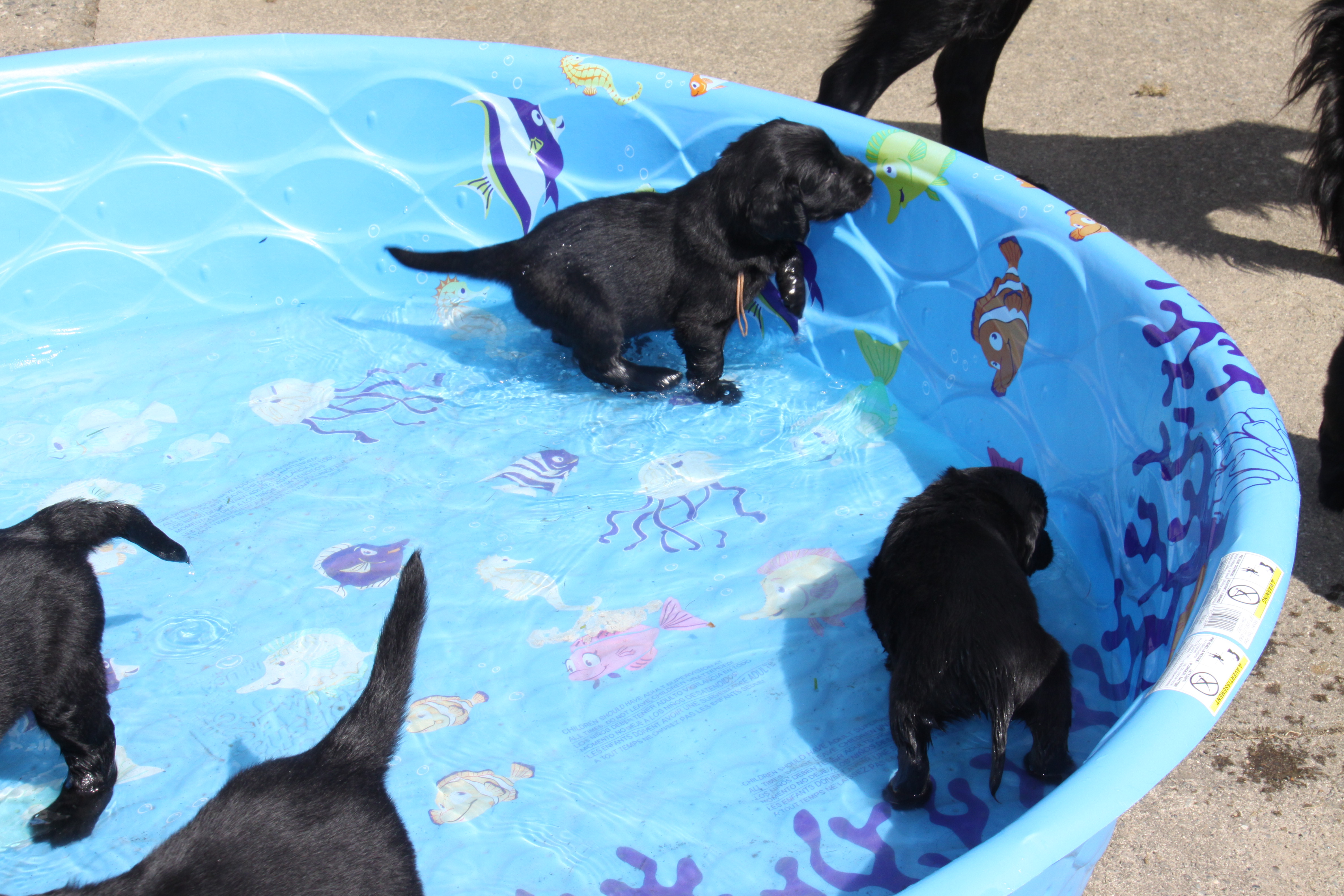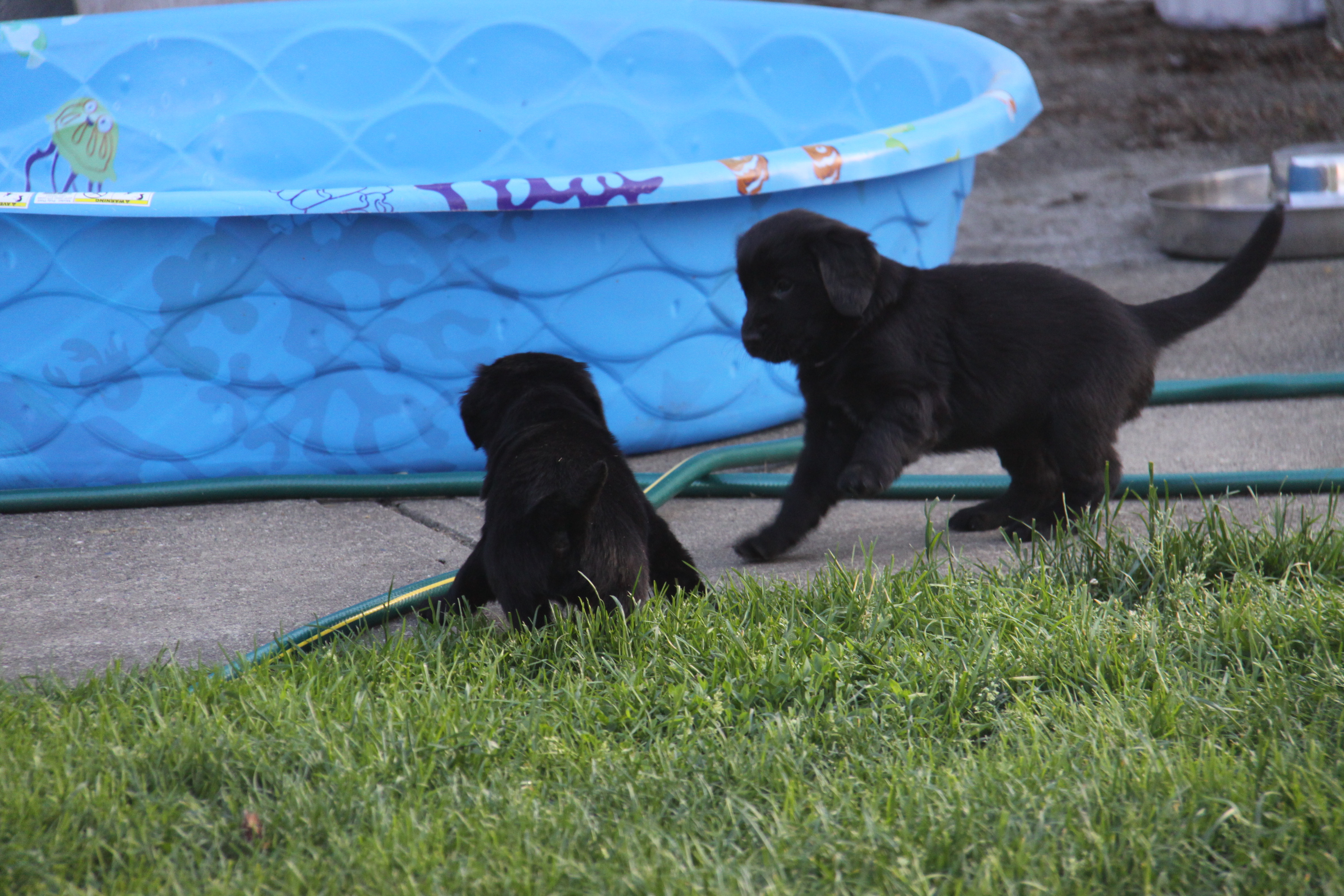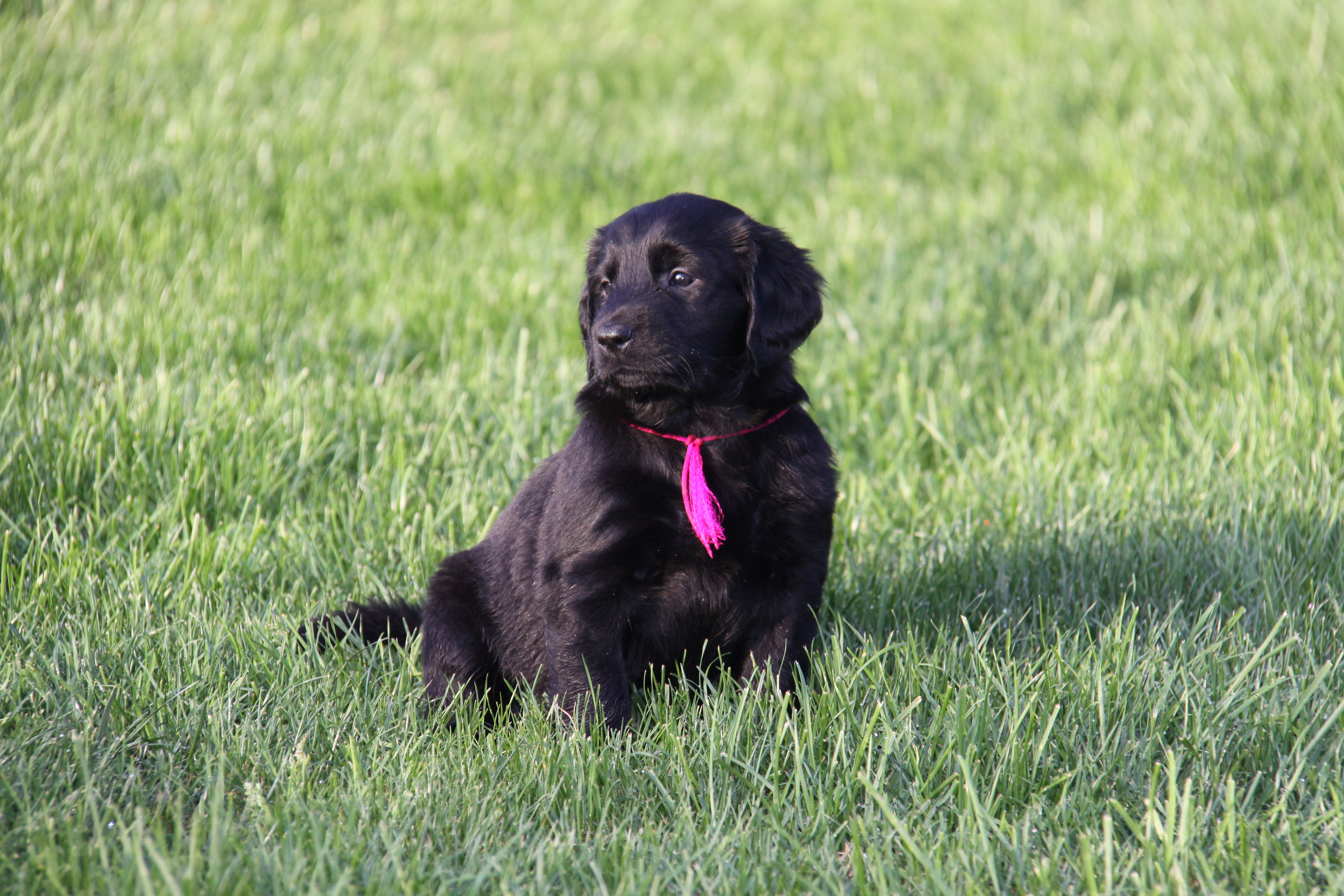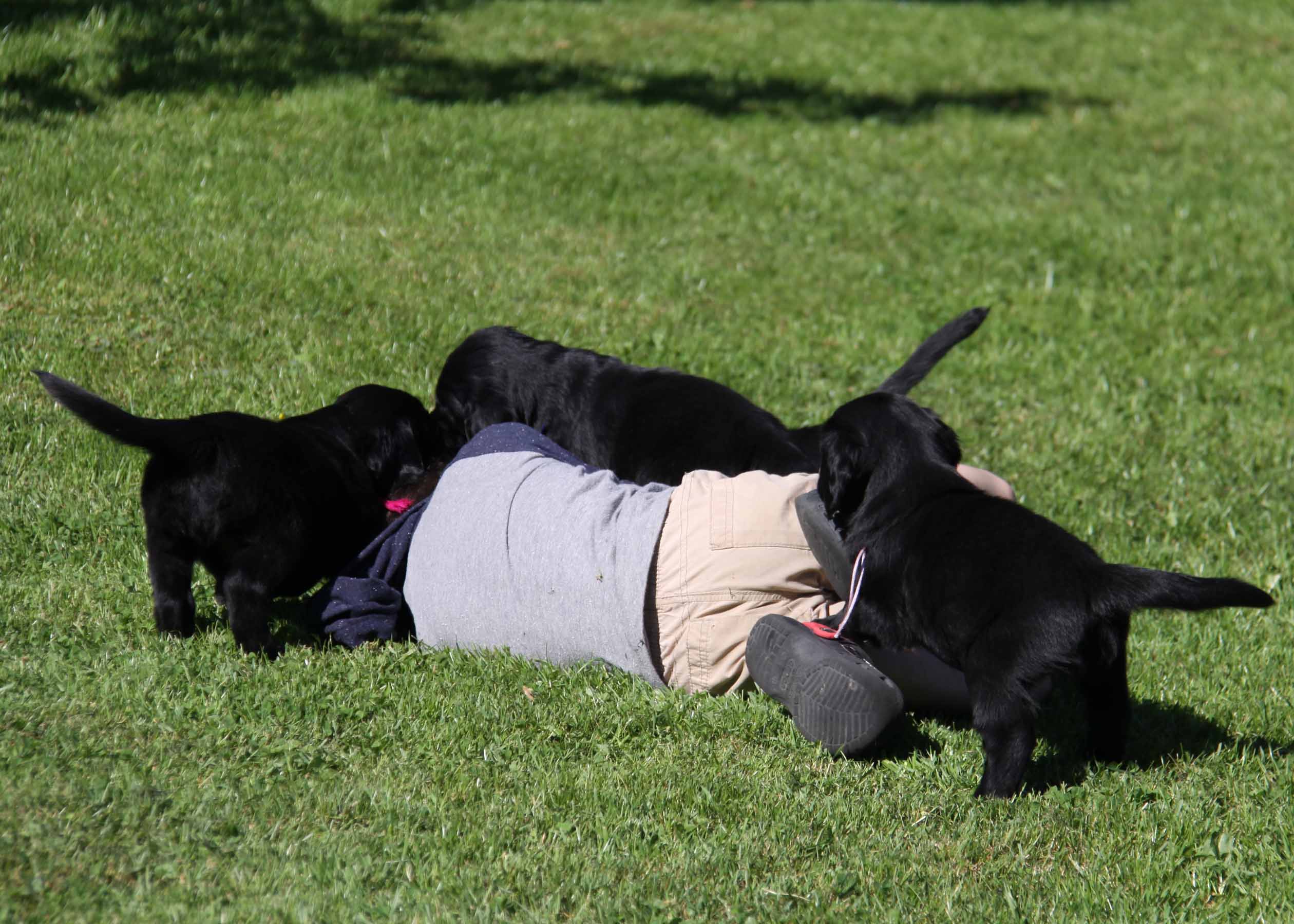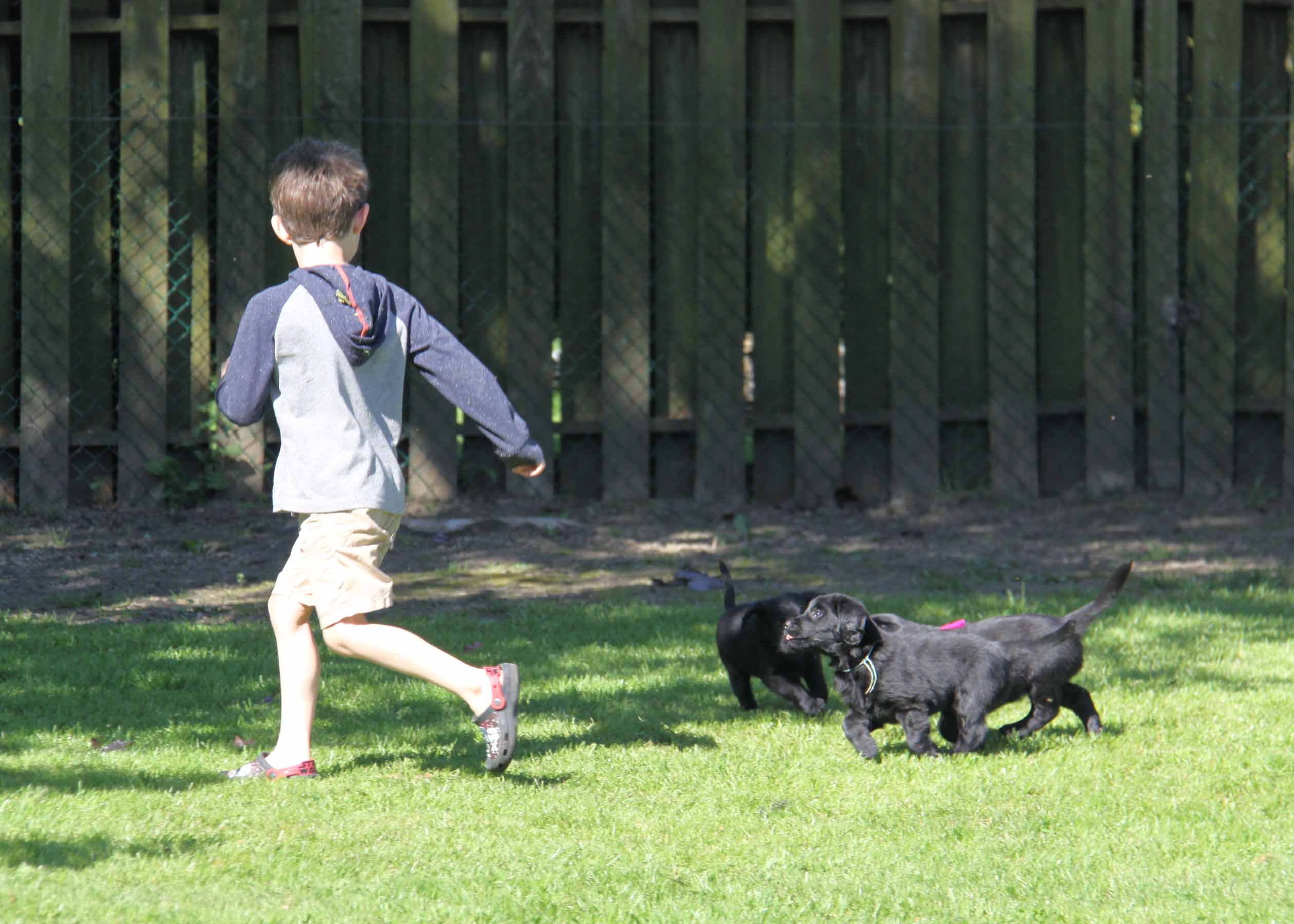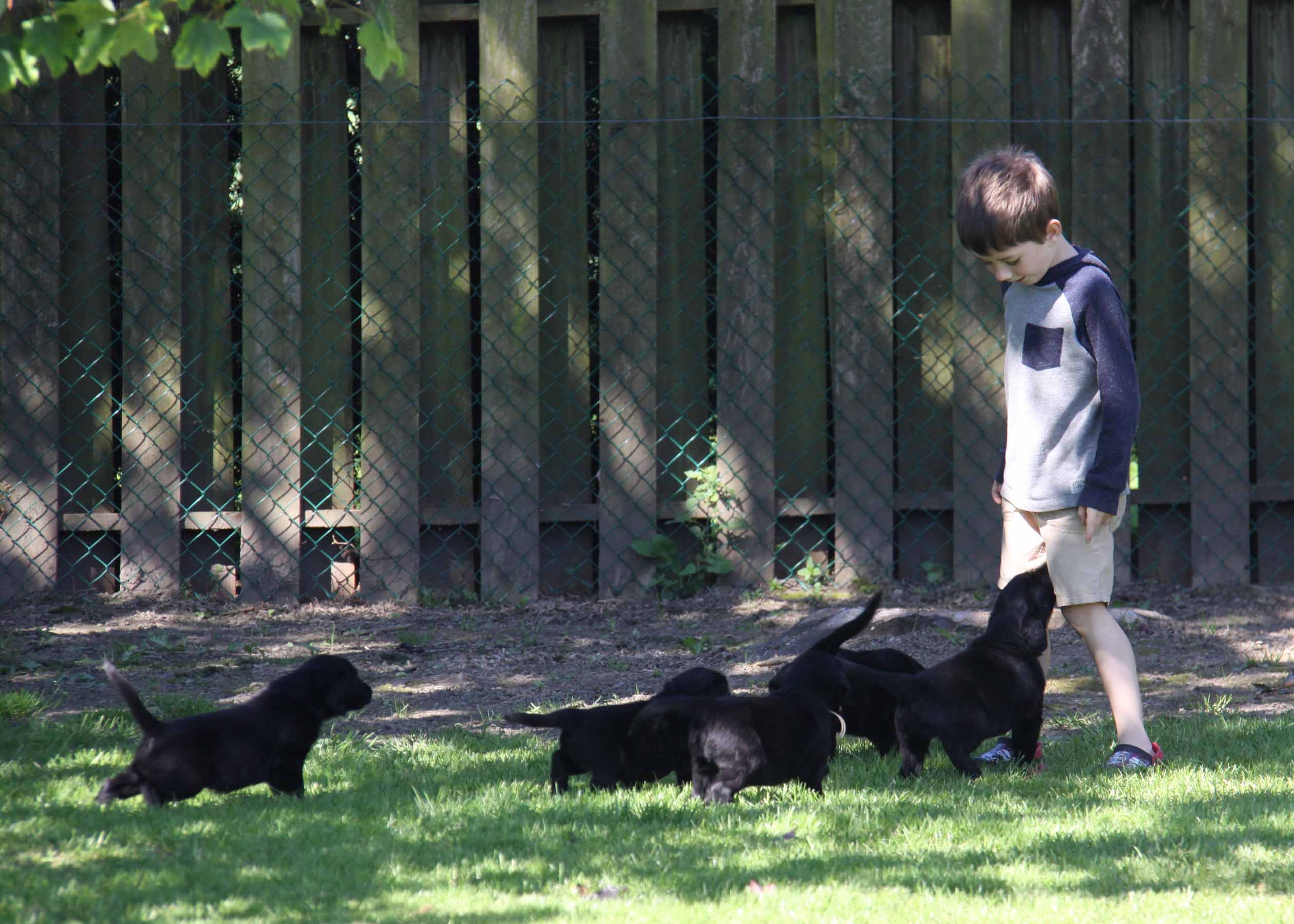 Week 7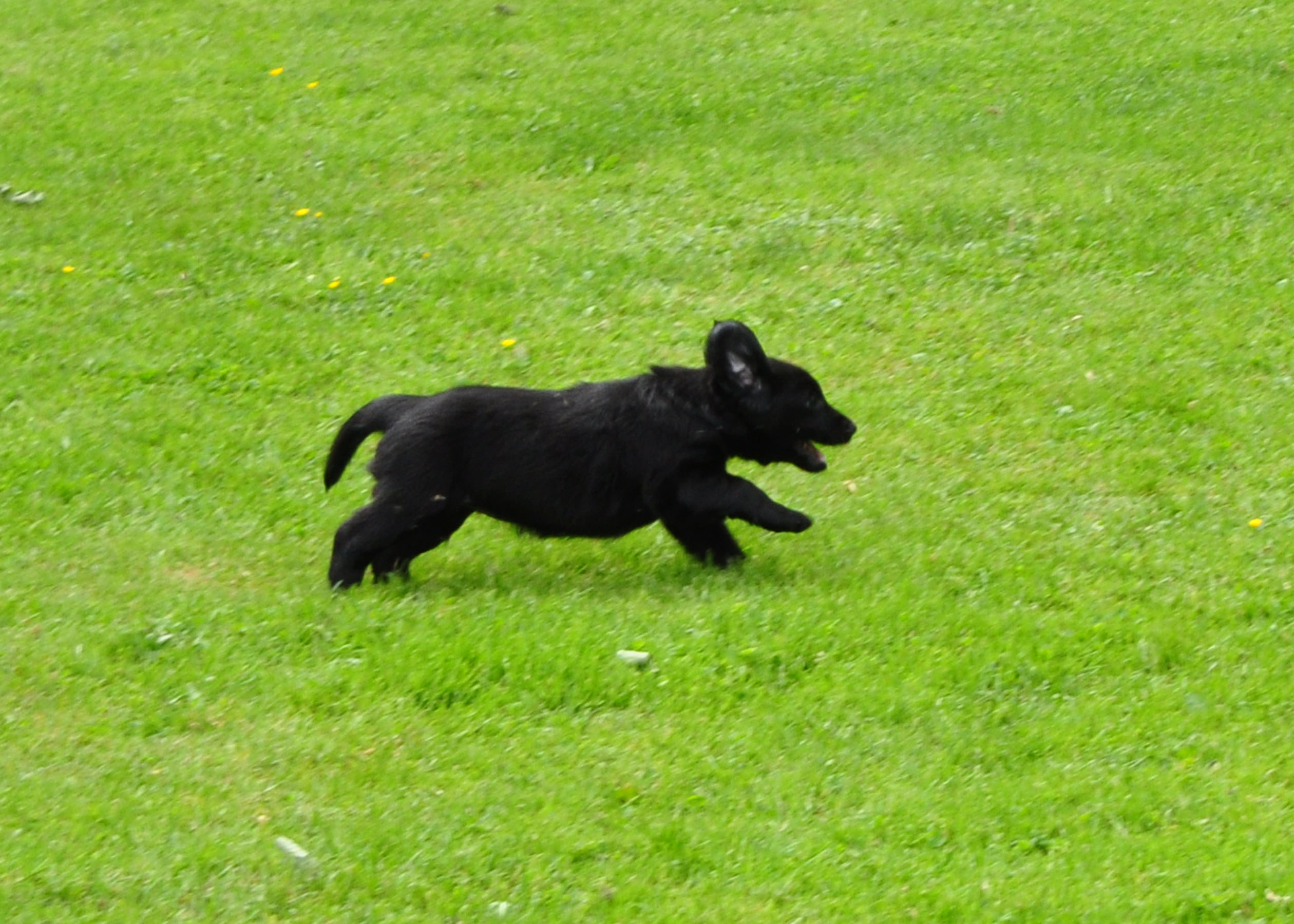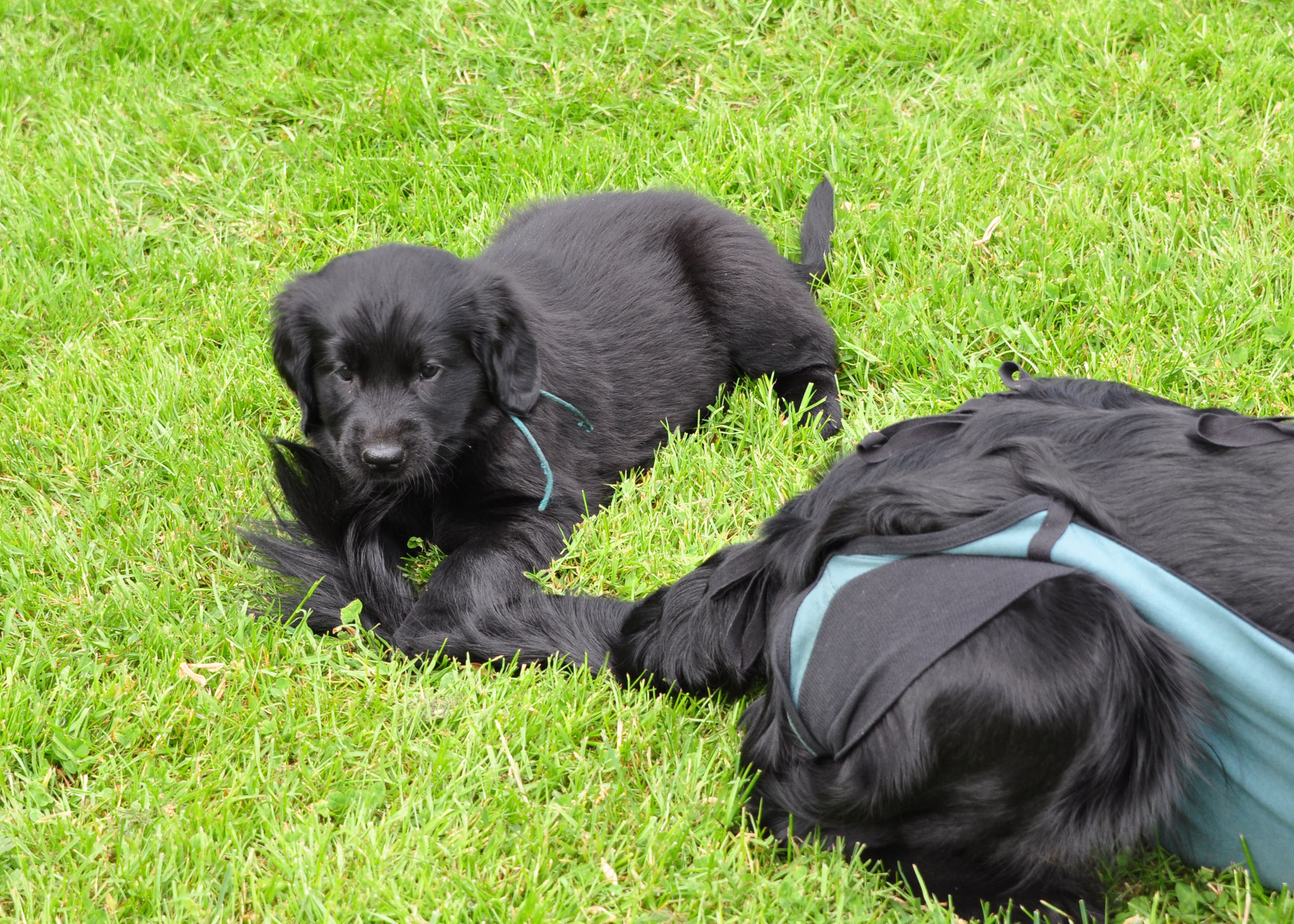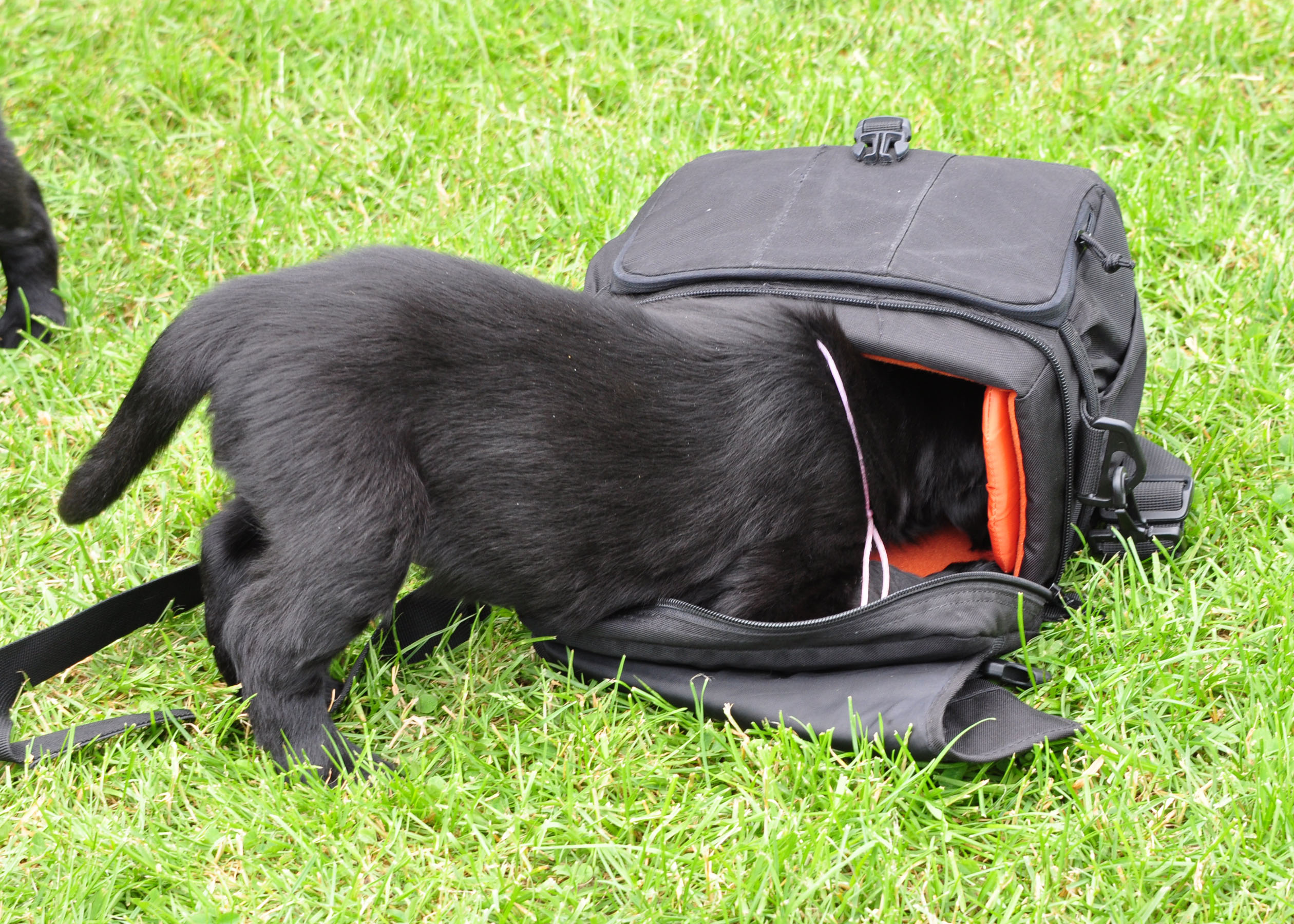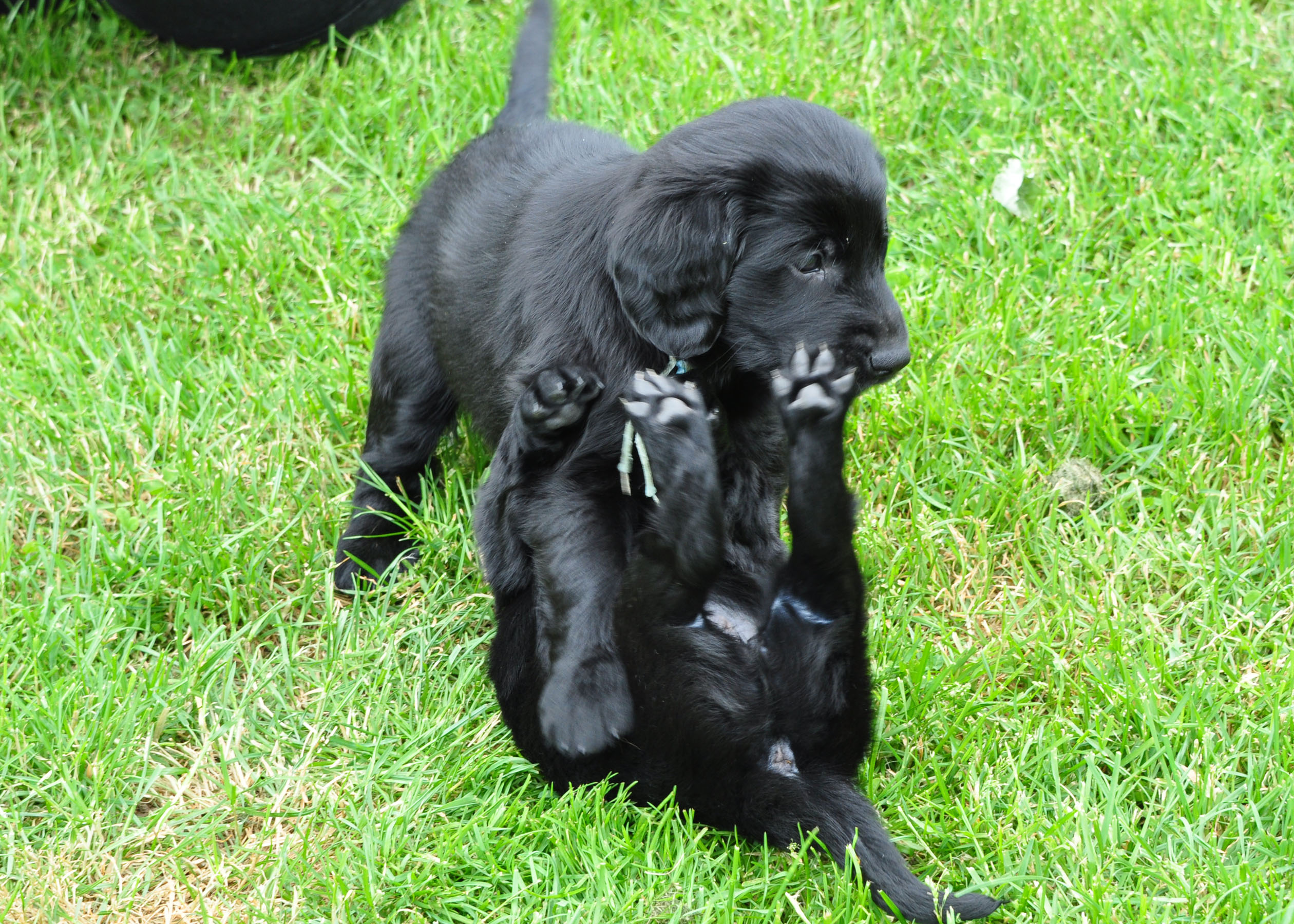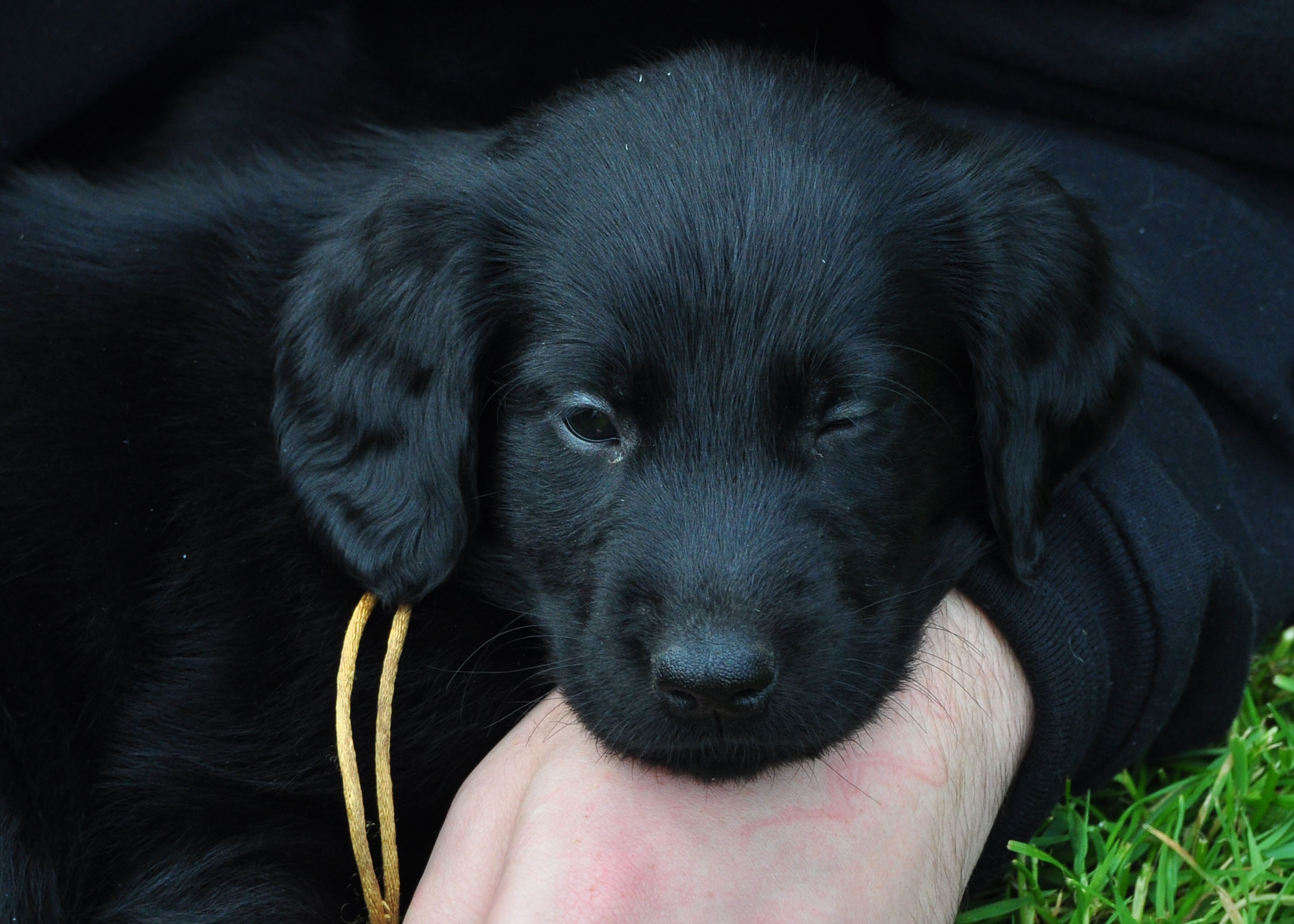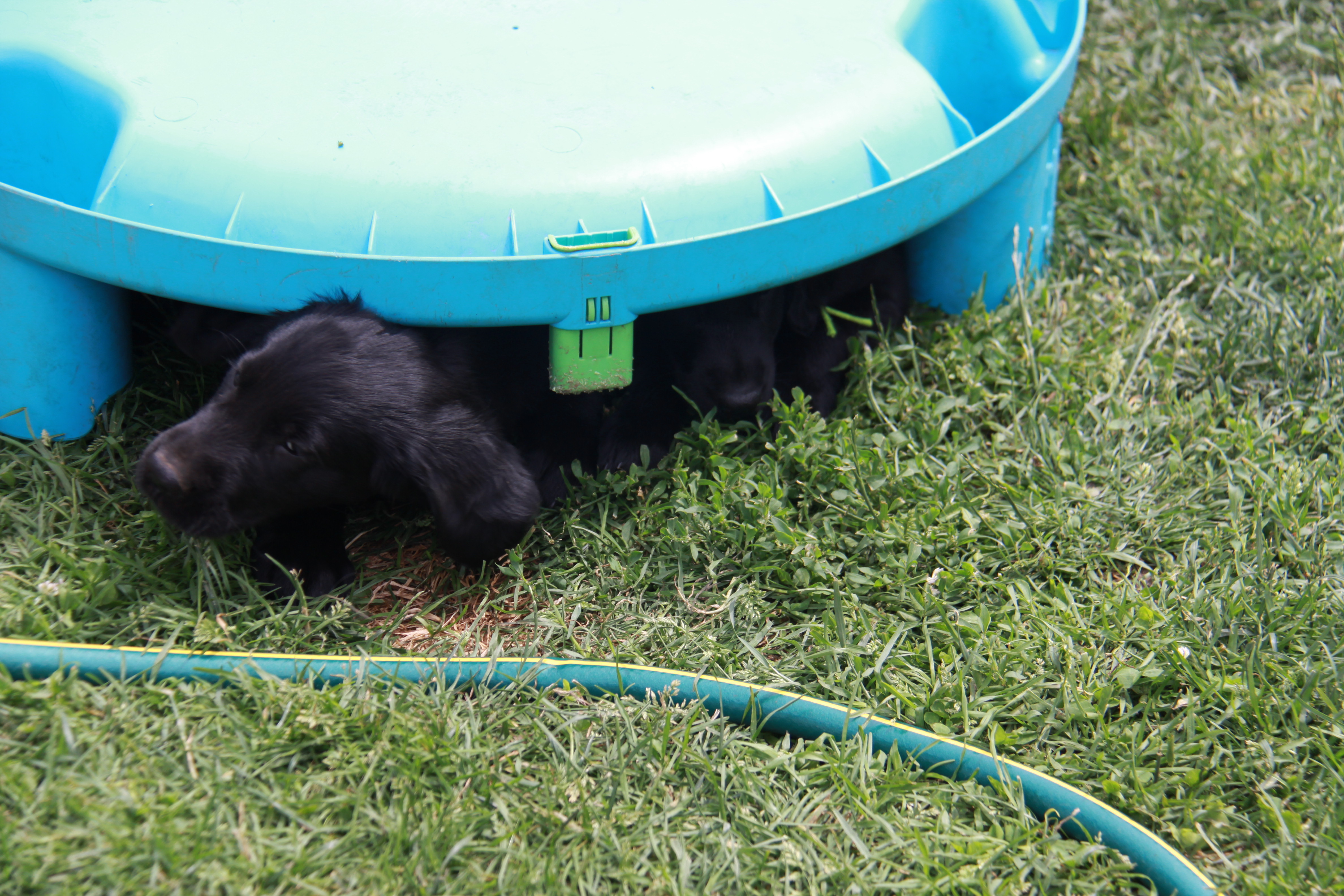 Week 8