ASPEN
Cummersdale Moonlight Lady From Torwood CD WCI JH
(March 26, 1994 - December 13, 2005)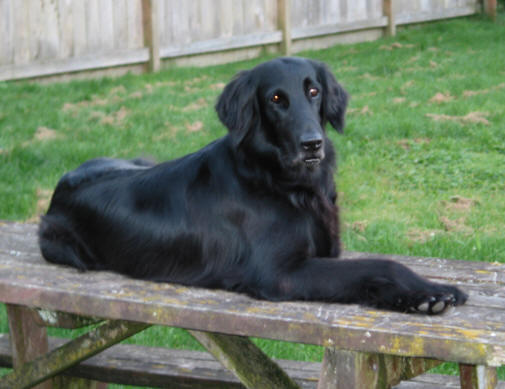 Aspen arrived from England as a 10 week old pup and instantly captivated us with her soft brown eyes and ever-wagging tail. The constant tail wag is a well-known attribute of the Flat-Coat.....but Aspen would take this trait to a whole new level.....often wagging her tail even while fast asleep and dreaming!!
Aspen had dancing front feet which was her way of telling us she was bored and ready to do some work or play games. It was also a signal that she was about to jump straight up into the air and plant a kiss on the end of one's nose. Those dancing feet have been a challenge in the obedience ring, but I wouldn't trade those happy paws for anything. They are such a big part of Aspen's elfin personality.
Even people who aren't familiar with the breed, are struck by Aspen's exquisitely beautiful Flatcoat head. But her melting, soft expression has a mischievous twinkle lurking in its depths. Visitors who miss that twinkle quickly find themselves wrapped around her gentle paw.
More than any of the other dogs, Aspen makes me laugh. She is happiness and joy wrapped in a gleaming black coat.
Aspen's Photo Gallery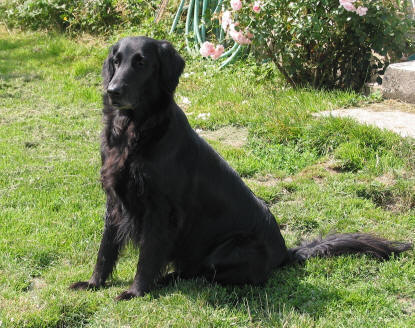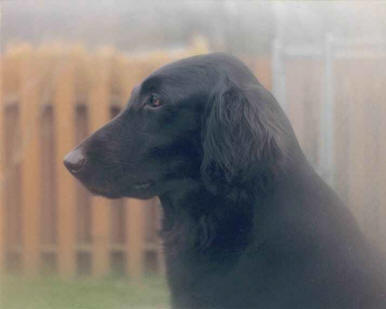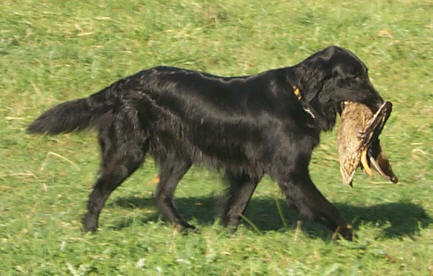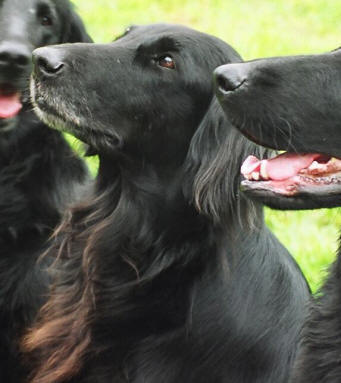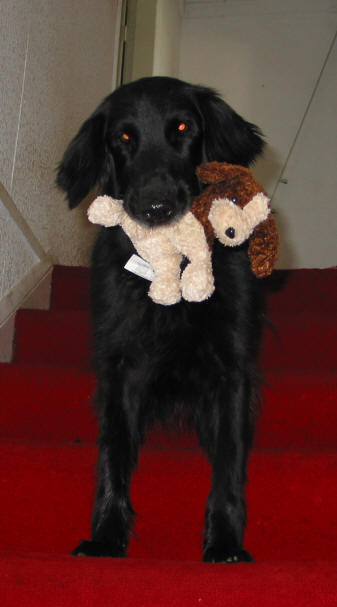 Aspen's Pedigree Return to Previous Page